Chapter Seven

A tale to tell, a tale to heed
No good can come from one man's greed.

The township of Forthwhite was visible from miles around in every direction, rising up from the Arlen Plains as though to touch the pink and purple clouds strewn across the twilight sky. Every building was made of white stone, the squat structures huddling together on the hilltop like birds jostling for a better position. Broad-leaved trees struggled in competition for space on the crowded hill, as if trying to avoid the dry, sunburnt plains below, which stretched flat and unbroken to the ethereal haze of the horizon. Bright lights twinkled from windows and street lanterns, a glittering welcome on the empty plains.
The night was perfectly still as the three friends and travellers paused and watched the dusk settle like a blanket over the town, the heat rising up through their feet as though Arvanor herself were a vast, slumbering creature, and they trod upon her back.

"So this is your
hometown,
Commander," Ferrian said in wonderment.

Commander Trice came up beside him and smiled, wiping sweat from his brow. "Yep, Forthwhite. Beautiful, isn't she?"

Ferrian nodded, then shifted his gaze from the town to Aari as the young winged man alighted a few yards ahead of them, his white, copper patterned wings stirring up clouds of dust as he landed. He leaned over and put his hands on his knees, then turned his head to look back at them. "Come on! What are you two doing?" he called back. "It's too hot to be standing around admiring the view!"

He waited until they started moving again, then with a beat of his wings took to the air once more, heading off in the direction of Forthwhite. Grisket and Ferrian watched him go, trudging along on hot, blistered feet. "Alright for him," Grisket complained. "He's got
wings.
"
Looking up, he raised his voice to the distant figure of Aari ahead of them.
"Some
people have to trudge around on
foot
in this damned heat!"

The three companions had left the wintry Valewood Forest five days earlier, proceeding to travel on foot to the town of Forthwhite, where Grisket's small band of law enforcement officers had their base. On their way to Forthwhite, they had avoided towns as much as possible, keeping to the back roads and only stopping for supplies when necessary. Ferrian had remained hidden on the outskirts on these occasions. By now, every village in the area knew about the Winter and rumours of sorcery.

Their imminent arrival in Forthwhite was a problem. The news that Commander Trice was hunting a sorcerer with silver eyes had spread quickly through the community, and Ferrian was afraid they would recognise him as soon as they caught a glimpse of his eyes. He shook his head. He could only hope that they knew and trusted Commander Trice enough to believe him when he told them the real story.

They approached the town, the dust of the plains swirling up into pale clouds around their feet. The road turned abruptly to cobbles beneath their boots, and they passed gratefully into the cool dark pockets of air beneath the sprawling trees at the foot of the hill. Thankfully, someone had had the good sense to build an inn at the base of the hill, so relieving weary travellers of the climb up the steep incline. The inn was built of solid white stone like the rest of the town, and was very plain looking: a simple, two-storied, no nonsense building set amongst the trees. Golden light burned from the square windows and the open doors, and the sound of talking and laughter could be heard coming from within. A sign above the door was stencilled in neat white letters on a background of dark stained wood, and read:
The Hungry Deer Inn.
Aari was waiting for them on the road outside the inn. "What's your plan?" he whispered to Grisket as they approached.

The Commander motioned them over to the side of the road, in the cover of some bushes. He rubbed his bristly chin thoughtfully. "I think it would be best if we pretend Ferrian is our prisoner." he said quietly.

"What?!"
Ferrian whispered back.

"It's only until we get up to the Guard House," Grisket reassured him, pulling a length of rope out of his belt. "Now put your hands behind your back."

Ferrian did so, reluctantly. Aari grinned in the gloom and patted Ferrian's shoulder comfortingly. "Don't look so worried, Ferrian! Everything will be all right. Once we reach the Guard House, we'll explain the situation to Lieutenant Cairan and the others; they'll understand."

Grisket had finished tying the rope around Ferrian's wrists. Ferrian still looked doubtful. "I don't know..." he said. "What if they don't believe you? What if they still think I'm a sorcerer and lock me up or torture me or worse...!"

He heard Grisket chuckle softly behind him, and he turned around quickly. "No one's going to lock you up or torture you. If they try, they'll have
me
to deal with!"

Ferrian sighed as Aari began to lead him back out onto the cobbled roadway. "Are you
absolutely sure
this is necessary?" he asked.

The winged man nodded, his copper hair damp with sweat and plastered against his forehead. "It's just procedure," he explained. "Just to reassure the townsfolk that we've got everything under control."

Ferrian simply nodded and let Grisket and Aari steer him towards the tavern. He could use a bit of reassurance himself.

The
Hungry Deer Inn
fell quiet the instant the travellers entered, as if a silent ghost had cut everyone's throats. The bright, white-walled taproom, normally cheerful, was so quiet the only sound was that of Commander Trice's black leather boots as he strolled casually up to the counter. The eyes of every single person were on Ferrian as he trailed along behind Grisket.

Oh, Gods!
he thought fearfully.
They've recognised me!
He kept his head lowered, staring at the stained grey stone of the floor, and tried to keep the inn patrons from seeing his eyes. He reached the bar and sat down awkwardly beside Grisket, keeping his face down, not daring to turn around and meet the angry, fearful gazes of the people behind him. He could still feel their eyes burning into the back of his head like brands.

Sweat trailed down his neck. He hoped nothing else would soon be trailing down it as well...

Thankfully, Commander Trice broke the tension.

"Well! What does a man have to do to get a drink around here?"

The barman, a short, plump, moustached fellow who had been standing at the other end of the bar, staring at Ferrian in disbelief, seemed to notice Grisket for the first time. Sidling over, he paused in front of Grisket nervously, his eyes never leaving Ferrian. "Commander! I see you've caught the, er, sorcerer..." he said.

Grisket snorted, and waved his hand as if to brush the matter off the counter like a pesky fly. "Stop looking so nervous, Valeran! It turns out the boy wasn't a sorcerer after all."

The barman turned to him, open-mouthed. "He's not a sorcerer?"

Grisket shook his head. "Nope. The whole thing was a big misunderstanding."

Valeran let out a deep breath. "Well thank the blazes for that!" he said, relieved. A low murmur of conversation had resumed in the taproom, but many still cast suspicious glances in the direction of Ferrian every now and then.

Commander Trice leaned forward on the counter. "So are you going to get us poor, weary travellers a drink, or do we find another inn with better service?"

Valeran grinned, all traces of fear gone from his chubby face. "Well, if you want to try Middry's up the hill, be my guest. Only don't come cryin' to me if you get all the way up there to find your beer's more watery than a drunken fish!"

Grisket laughed and took off his black hat, setting it on the counter. "No thanks! Old Middry couldn't make good ale to save himself! Guess that's why I put up with stodgy people like you. Lousy service, but the best damn ale in town!"

Valeran beamed. "Good to see you back, Commander. And you too, Sergeant," he added, nodding to the Angel. And with that he bustled off to get the drinks. When Valeran had gone, Grisket leaned over to Ferrian. "Don't look so miserable, lad, we'll be out of here soon."

Ferrian simply nodded, his pale hair falling in his eyes, grimy with sweat and dirt. Grisket and Aari didn't look much better. The Commander, despite his jollity looked tired and dishevelled and Aari's hair and feathers were ruffled. All three of them were covered in a layer of brown dust.

Ferrian sighed inwardly.
The sooner we get out of here, the better,
he thought ruefully.

Their stay in the Hungry Deer was brief. They remained only long enough for a drink and then left. Valeran served Ferrian reluctantly. Despite Grisket's assurances, he was still visibly suspicious of the boy and didn't bother to hide it.

Ferrian could hardly blame him. After all, this mess
was
his fault, even if it was an accident. Not for the first time, he hated himself for not being more careful.

Ferrian was wholeheartedly glad when the time finally came to leave the inn and escape the unbearable stares from the inn patrons. He was equally glad of the presence of the two Freeroamers, who seemed to be the only thing stopping the townsfolk from tearing him limb from limb on the spot.

Someone must have sent word to the Guard House of their arrival; walking out into the cool midsummer night, they found a wagon waiting for them. Ferrian was relieved once more that they would not have to travel on foot all the way up to the top of the hill. Grisket and Aari helped him into the back of the wagon, the driver looking on; again, the suspicion was written all over his face. Grisket relayed assurances to the wagon-driver all the way up the hill that no sorcerous misdeeds would befall him or his wagon.

When they reached the top, Ferrian was pulled out and led towards the door. As he crossed the moonlit yard, his silver eyes raised in surprise.

The Guard House was an old, but beautiful building. Constructed from the same white stone as the other buildings of the town, it was not squat and featureless as they were, but a huge and decorative mansion. Six stone columns supported a spacious verandah, with two short, oblong watchtowers perching atop the left and right wings of the building, and a third belltower rose in the middle of the main roof. The Guard House looked ancient, the upper half badly in need of repair, judging by the crumbling tiles and broken casements. The windows of the upper storey were black and empty, but golden light beamed from the first floor windows onto the dry grass without.

Then Ferrian had no more time to admire the building as he was led up to the double-doored entryway, Commander Trice in the lead. One of the heavy wooden doors was already open, to let in what little breeze the night offered in an effort to dissipate some of the heat. Grisket paused in the yellow beam of light and glanced back to see that the others were following. Then he stepped through, and with a deep breath, Ferrian followed.

The inside of the Guard House was slightly disappointing considering the ornateness of the exterior. The walls and ceiling were bare white stone, the small entrance room unfurnished apart from a sturdy wooden desk at the far end and two chairs up against the right-hand wall. Three arched doors led out of the room; two of which were propped ajar to circulate the air. Beneath Ferrian's feet, the stone floor was inlaid with a once beautiful coloured mosaic, now mostly worn away, the colours all but faded into obscurity.

Ferrian's musings were interrupted when the door in the far left-hand corner behind the desk opened abruptly and someone stepped out.

Ferrian caught his breath at the sight of the newcomer.
A horse! No, a Centaur!
He stared in astonishment. The Centaur was a sleek black male, muscular and lean, his Human skin dark and his hair long and black and elaborately braided with coloured beads. A thin stripe of black beard ran from his bottom lip vertically down his chin and neck. His Human torso was clad in the Freeroamer uniform: black with a blue left sleeve pinned with a silver badge, identical to those worn by Commander Trice and Sergeant Aari.

But what was so remarkable about this Centaur was why he was here at all. This race was uncommon in this part of the world. The Centaurs mainly inhabited the islands of Enopina in the northwest and Remast in the southwest, and like the Angels, generally preferred to stay away from Humans. But unlike the Angels, the Centaurs were not a solitary race. They liked company, and they liked to travel. But they disagreed with Human involvement with magic. Angels believed that magic was Divine, a sacred power given to them by the Gods. Centaurs believed that it was a force of nature, an element like wind, fire and light, and that no race on Arvanor should have mastery of it.

This dispute had caused many rifts between the races over the centuries, but Centaurs were great believers in equality. To them, everything was a part of nature, everything was equal and connected. Only the elements were superior and untouchable; all creatures lived on Arvanor together and no race was more worthy than another. Despite their misgivings about Humans, however, they were not averse to trade or even marriage on occasion, and could sometimes be seen in the larger cities of Daroria or travelling the central highway to Siriaza. They were much more keen on interaction now that Human sorcerers were almost extinct. But to see one in such a remote town in the middle of the Outlands was an exception. Ferrian wondered what had brought this one here, to join the Freeroamers.

The Centaur trotted around the desk and up to Grisket, his face alight with joy. "Alon!" he greeted in the Centaurion tongue, and bowed. Commander Trice bowed also. "Alon!" he repeated.

The Centaur clasped the Commander's hand. "I am most pleased to see you again Commander!" he said.

Grisket smiled. "Good to see you again too, Cairan."

Then the Centaur noticed Ferrian and Aari by the door.

Cairan walked over to Ferrian with a questioning look on his face. Ferrian carefully avoided the Centaur's penetrating dark gaze.
"What have we?" Cairan said.

Grisket came over, doing his best to look unconcerned. "Remember that sorcerer I said I was going after?"

Out of the corner of his eye, Ferrian detected a glint of something that could have been fear in Cairan's eyes, and the Centaur seemed to shrink away very slightly, even though he didn't physically move. He turned his head slowly to face Grisket.

"You have apprehended the sorcerer?" he said softly, unable to disguise the hint of awe and disbelief that crept into his voice. Grisket shook his head and placed a reassuring hand on Cairan's flank.

"Don't worry, Cairan my friend. The boy isn't a sorcerer."

Cairan did not look entirely convinced. He cast a wary eye on Ferrian. "If he is not a sorcerer, then how is the Winter to be explained?" he asked.

Grisket watched as Aari untied Ferrian's bonds. Then he looked back at Cairan. "That's why we need a meeting: right away." he replied. Cairan looked at him with a puzzled expression, so Grisket added, "I'll explain everything then. Go and inform the others immediately and I'll meet you back in the Council Room."
Several members of the Freeroamers were gathered a short time later in the rather uninspiring Council Room of the Guard House at Forthwhite. The Council Room was a bland, white-walled room like all the other rooms of the building. A few faded old flags hung limply around the walls, no breeze to ruffle them despite the fact that all the windows were open. Lamps flickered brightly on hooks on two opposite walls, making the already stuffy room even more unbearable.

The only piece of furniture in the room was the long wooden table in the centre, scuffed and marked with hundreds of scratches, chips and dents that had accumulated over the years, not a few of which had been the result of a heated argument. In fact, Grisket mused, he could still make out the deep gouge mark his knife had left some two years ago now, when someone had told him some particularly unpleasant news, and he had restrained himself from taking his anger out on the messenger to attack the table instead.

The memory drew his lips into a wistful smirk and he leaned back in his chair, took his hat off and put his hands behind his head.
Ah, it's good to be home again!
He looked around the table at the diverse assortment of characters who had gathered there.
Lieutenant-Commander Cairan, his second-in-command, stood on his right. The Centaur looked unusually nervous and uncomfortable tonight, continually casting surreptitious glances at Ferrian. On Cairan's right stood Constable Raemint; another Centaur. Like her partner, Raemint was sleekly muscular and striking to look upon. Her shoulder length hair, (currently gathered in a mass of braids behind her head) was half black, half gold, and her hide was jet black like Cairan's, except for a streak of white down one leg. Her dark face was beautiful, yet strong-boned; her eyes with a hardness about them that marked her undeniably as a warrior. Unlike the others, she had chosen a black sleeveless vest that exposed her strong arms, her badge pinned above her left breast.

Beside Raemint sat Captain Sirannor, one of Grisket's oldest friends. Sirannor's age was difficult to determine but he looked older than the hills, with a chiselled, serious-looking face and long white hair entwined with thin silver streaks. Sirannor had once been a Lieutenant in the Darorian Army: the same army that was currently engaged in a war over the Middle Isle. He had resigned shortly after he was despatched to the Middle Isle after an altercation with his Commander. Later on he had found out about the Freeroamers and decided to join them, though his reasons for doing so were as mysterious as the man himself.

At the far end of the table sat Constable Dogwyn, a young lad only two or three years older than Ferrian. He was brown-haired and cocky, and didn't like it when he didn't get his own way. He was also an extremely talented cavalry master; he possessed a natural affinity with horses that was a match for the Centaurs. It was for this reason that Commander Trice was willing to put up with his attitude. Currently Dogwyn sat leaning one elbow on the table, sleeves rolled up, looking bored.

And finally, to Grisket's left sat Sergeant Aari and Ferrian. Grisket looked at them each in turn, thinking what a motley bunch they all made, and then stood and rapped on the table for silence. When at last he had everyone's attention, he cleared his throat and spoke.

"As you all know, I set out a few weeks ago after receiving numerous complaints about a sorcerer or 'Evil Spirit' roaming the countryside and destroying the crops of hard-working countryfolk. Now, I know you all thought I was crazy then, going out on my own to chase after something that could very well have been nothing more than a rumour. Well, now I have returned, after having found the cause of the disturbance: this young boy here named Ferrian."

At this, a murmur arose from the Freeroamers, but Grisket hastily silenced them with an upraised hand. "Please. All I ask is that you hear him out. He has told me he is not a sorcerer, and I believe him." He looked at Ferrian seated beside him and motioned for him to rise.

Ferrian did so hesitantly, his chair scraping loudly on the stone floor in the now silent room. He looked pale and anxious and unhappy as he looked from one stern, sceptical face to another. Grisket could tell he thought the Freeroamers weren't going to believe him. The boy looked at him and he made an encouraging gesture.

With a deep breath, Ferrian once again began relating his tale.
* * *
Freedom hadn't turned out quite as Cimmeran had expected.

When he had finally escaped the hated Sorcerer's Valley and all of its memories, a little less than a week ago, he had thought his luck had changed for the better at long last. Lord Arzath, his cruel, merciless, evil master, was (thank the Gods a thousand times over) dead and gone, and he was free to go where he pleased and do what he chose. He would never forget that joyous day when he had emerged into the sunlit mountains at dawn… the peaks bathed in orange and purple, the sky so vividly blue and clear it could have been made of polished glass, and the air warm and fragrant with the smells of a new summer day. The hidden tunnel from which he had made his escape from Arzath's Keep had burrowed in darkness through the very bones of the mountains for miles, and Cimmeran had spent three terrible, lonely nights in pitch blackness save for his torch. The silence down in the depths of the rock was like a solid mass, surrounding and crushing him the further he went into the bowels of the mountains. Every step sounded like an explosion. Every heartbeat, like the pounding of drums. And every ragged breath like the rasping of thousands of swords against thousands of stones. He would jump in terror at the slightest noise, and his dreams were filled with unseen demons chasing him through the dark.

Cimmeran thought he would go mad with fear. He had never travelled this particular route before, but he knew where it led, and was eternally grateful and relieved when he finally emerged into the daylight again. The tunnel ended in a concealed opening in some bushes close to Merinriver Break, the only pass through the Barlakks.

From there it had been another day's journey to Tulstan, a thriving community at the foot of the Barlakk mountains. Only when he reached the town did the thought cross his mind that he had no money.

He had thrown his sack (now all but empty) to the ground and sworn out loud, much to the disgust of a couple of ladies who happened to be walking by. How could he have been so utterly
stupid?
He had thought of everything else, but had forgotten to bring money with him!

Cimmeran had slumped dejectedly onto the pavement, his back against the wall of a nearby building, and spent a long time wallowing in self-pity before he realised he would have to work for it.

He had wandered around the town for a long time, from taverns to shops, looking for any kind of work. Finally he had come to a run down little tavern on the far side of town which was owned by a short, thin, ageing woman with dark hair streaked with grey and a brisk manner. She had told him quite clearly that she could always use more servants.

Cimmeran, weary, desperate, his sanity stretched to breaking point from the harrowing journey through the tunnel from Arzath's Keep, laughed out loud at the irony of it. He had laughed until tears rolled down his face, not caring that the woman was looking at him as if he was crazy. He had laughed to stop himself from crying - the idea of being a servant again, when he was so newly free, was just too much to handle. Eventually though, when the woman demanded he give her an answer, he reluctantly agreed, knowing with a sinking heart that he would find no better work here.

And so here he was: working as a servant in a tavern in Tulstan.

Cimmeran sat back on his haunches and stretched his aching back, and threw the soggy cleaning cloth down onto the freshly scrubbed floor. He fought down the irresistible urge to kick the bucket of dirty water over and let that slave-driver of a woman clean her
own
blasted floors! Then he sighed belatedly and reminded himself that he needed the money.
And besides
, he tried to tell himself,
it'll only be for a few more days, until I have enough money for a horse...

The thought made him smile, despite the anger and frustration he felt at having to work as a servant once more, and having broken the vow that he would never again be a servant to anyone.

While he had been working, to take his mind off his humiliating task, he had thought about what he would do when he was free. After much deliberation, he had decided to travel to one of the major coastal cities: Sunsee, or Crystaltina perhaps. From there he would buy passage on a ship to cross the great ocean to one of the western isles; as far away from this wretched place with its magic and sorcerers as he could get.

Cimmeran stood up slowly, hearing his joints crack in protest as he stretched stiff, sore limbs, and brushed his gold-blond hair out of his face with a hand that was red and chafed. He was just bending over to pick up the bucket of dirty water when a familiar grating voice called out from downstairs, making him wince as it reverberated irritatingly inside his skull.

"Cimmeran! Haven't you finished cleaning those damned floors yet? Hurry up and get down here and serve these customers!"

Cimmeran's bony, chafed hand clenched around the handle of the bucket, and he gritted his teeth. The sooner he was out of this wretched place, the better. With care not to slip on the slick, wet floorboards of the hallway he'd painstakingly scrubbed all afternoon, Cimmeran made his way to the small window at the far end of the main corridor on the upper storey of the tavern.
Dusk had fallen already, the servant noticed with surprise, although no glimmer of moon or stars could been seen in the night sky, as it was heavily overcast with dark grey clouds. A cool, caressing breeze entered through the open casement to soothe Cimmeran's hot, sweat covered skin, and the man bent to the window to embrace it.

Without bothering to check if anyone was passing by, he dumped the contents of his bucket unceremoniously out the window, hearing the grimy water slosh onto the pavement below. He stood for a moment at the open window, letting the welcome breeze ease his cramped and weary muscles. Then, with a great effort of will, he wrenched himself away, remembering with a sigh that he was needed downstairs yet again.
That night was one of the busiest that Cimmeran had ever experienced. The tavern was packed to capacity, the townsfolk all in a good mood due to the coming of the summer rains, a fact that Cimmeran had overlooked when he had stood at the window in that brief moment of blessed solitude earlier. The tavern was horrendously under-staffed, with only himself and one other ragged serving-girl to attend to the hoards of revellers. Neither of the servants got a moments rest. Cimmeran was constantly on his feet, serving drinks and food (much of which he ended up wearing, due to the constant jostling).

Much to Cimmeran's anger and disgust, the owner of the tavern, Chellin, spent most of her time chatting to the bar patrons and ordering Cimmeran and the servant girl around. Already weary and overworked from the hard chores that day, Cimmeran was positively exhausted by the time the last drunken reveller had finally left the tavern.

His shoulders slumping, Cimmeran collapsed in the nearest chair, too tired to remain on his feet any longer. The servant girl and Chellin had both retired to their rooms upstairs already. Cimmeran was left alone in the deserted taproom, watching the smoke swirl in lazy grey eddies around the upturned chairs and stained tables; the weak, spluttering glow of the few lanterns that were still alight casting jagged black shadows on the rough wooden walls.

Crossing his arms on the table before him, Cimmeran dropped his head into them with a sigh. He didn't think he even had the strength to climb the stairs to his room. Never before in his life had he been worked this hard, not even by Arzath.
Though
, he thought, grimacing,
I would gladly take this hard labour for a thousand days than another second as that evil bastard's servant
. Chellin was a harsh and hard mistress, but his previous master had made him live in fear every day of his life.

Thinking of Arzath again made his already nauseous stomach lurch a little.

Gods, he was glad the man was dead.

He rubbed his tired eyes with a grimy hand; his thoughts were growing fuzzy from fatigue. Tentatively, he stretched his aching legs beneath the table, and was just thinking about whether to bother trying to make it up the stairs, when something on the counter caught his eye.

Cimmeran stared at it blankly for a few seconds, then frowned as recognition dawned. Wasn't that the little wooden box that Chellin kept the day's takings in?

Stupid woman!
Cimmeran thought, annoyed at the woman's thoughtlessness.
Fancy leaving it there on the bench where anyone could just walk in and...
Cimmeran's irritation oozed slowly into dark, clear calmness.

He went very still.

Slowly, he glanced around. The tap room was empty. There was not a sound from upstairs. The street outside was quiet.

He looked back at the box.

There it was. Just sitting there.

All alone on the counter.
Very slowly, he rose to his feet, his weariness melting away. He felt curiously energised, his heart beating strongly in his chest. He slipped around the edge of the table like a cat and quietly walked across the floor to the counter.

It was a smooth, ordinary-looking wooden box, worn dark on the edges from from frequent handling. Its blank face almost seemed to be watching him back, to see what he would do.

Cimmeran gripped the edge of the counter tightly, his hands trembling. He could not tear his eyes away from the little box. It was as if it was beckoning to him, daring him to open it…

Cimmeran wrenched his gaze away with a jolt, his heart thumping so hard he was sure Chellin would hear it, even from upstairs. Horrified, he tried to quench the insidious urge that was spreading through his mind.

No!
he told himself firmly.
The money belongs to Chellin. I have no right to take it. It's not mine. I didn't earn it.

But the thought fizzled out like a wet coal in a dark onslaught of rain as he remembered how hard he'd worked over the last few days. All the long, long hours he'd spent scrubbing, serving, sweeping, cleaning…

Being yelled at.

Didn't I earn it? Didn't I? I deserve twice the pay I've been getting for all the effort I've put in!
Once more, Cimmeran turned back to the box. On impulse he spun around, terrified of getting caught.

But there was no one on the stairs. The kitchen door remained closed. The tavern and the street beyond were as silent as the grave. Just himself and the flickering lanterns.

His eyes locked once more on the box.

I deserve it…
With a trembling hand he reached out to touch the lid, excitement welling up inside him as he felt the varnished wood beneath his fingers. He paused for a moment. Would the box be locked? Or did Chellin forget to lock it as well? Not knowing which one he hoped for more, Cimmeran gripped the lid and slowly raised it.

The box opened easily.

Cimmeran let out the breath that had been burning his lungs.
It wasn't locked!
Then his eyes opened wide at the sight of the pile of triangular shaped coins that lay within.

Silver trevens glittered like sultry eyes in the fiery lantern light, and jade javens winked darkly, their deep green colour contrasting with the bright hue of their more expensive cousins. Cimmeran picked up one of the trevens, running his fingers along the smooth sides, feeling the carved grooves in its surface.

A warning voice crept out from the back of his mind, like a wary spider.

Don't,
it warned.
This is wrong...
Cimmeran hesitated. He dropped the treven carefully with a soft chink. "This is wrong, I know it is," he whispered to himself. "It's just that…"

The thought was interrupted by another, darker voice.

It's just that with all that money, you wouldn't have to work for that witch any more. You could leave this place once and for all. Hell, there's enough in there to buy a horse, some food, enough for passage on a ship across the sea. You could go anywhere. Anywhere in Arvanor! No more Chellin. No more Arzath. No more servitude!
No more servitude. The temptation was too great. With a flick of his wrist, Cimmeran slammed the lid of the box shut, not even caring that the sound was an explosion in the silence. In moments, the only movement in the silent tavern was the spluttering of the torches and the door as it swayed on its hinges.
Powered by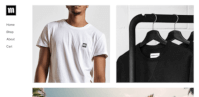 Create your own unique website with customizable templates.