Chapter Six

False belief and strange desire
Conscience burns the heart like fire.

The news that Lord Arzath was alive exploded through the black keep, causing even more confusion and commotion than when he had presumably died. For the Griks, however, this rapid turn of events was difficult to get to grips with. Many were still asking if Kyosk had eaten the body yet, and (from some of the more curious or hungry or stupid), if there was any left.
Crysk had been giving it a lot of thought, which was unusual for him. His mind moved slow enough to grow moss on, but once an idea got started, there was generally no stopping it, like a boulder rolling down a mountainside. One particular thought had been gathering momentum, and it was this: Lord Arzath had
clearly
been dead, but had woken up the moment
Crysk had touched him
.
Crysk's mind was also notable for making ridiculously simple connections, which he considered to be
so simple
, they were ingeniously clever.

Crysk had
done something
to Lord Arzath. Something about Crysk had restored the sorcerer to full health, with merely a touch! (Of course, Grogdish had also touched the body, but this inconvenient fact was irrelevant to Crysk, merely a blade of grass in the path of the rapidly rolling boulder).

"Rock magic!" he declared to a room full of Griks who had gathered to hear what had happened at the river. Their shells glittered in the light of the torches.

He was answered by a chorus of guffaws.

"Rock magic?" One of the Griks replied sceptically.

"Yeah!" Crysk replied. "From inna ground! From der Rockfaver!"

At the mention of their ancient deity, the Rockfather, the Griks began muttering among themselves, but most were growing bored and shuffling away.

However, the idea had become wedged in their brains and a few of them shuffled back to him later on, in ones and twos, wanting to know more.

Enthusiastically, Crysk told his story over and over again, embellishing it with a little more detail each time, until it had been
he
who had retrieved Arzath from the waterfall, courageously carrying him back to the riverbank while Grogdish stood about stupidly in the river, eating fish. And the Rockfather had made Crysk special, had given him a rare power that had brought Arzath back to life and better! The sorcerer was now even more powerful and formidable than he was before: as strong as a Grik! Unkillable! Indefeatable! No mere Human any longer!

The Griks murmured their approval.
Grogdish found Crysk in the southern wing of the keep, in the middle of the dark and dingy mess hall, surrounded by a throng of Griks. As usual, he was bragging about how he'd brought Lord Arzath back to life. Grogdish growled in disgust as he stepped through the arched doorway. The room was filled with smoke from the flickering torches on the black walls and reeked of mouldy food. He shoved his way through the crush of bodies until he stood in front of Crysk, folded his bulky arms and sneered at the smaller Grik, interrupting his tale.

"Yer full o' Muron dung, yer know dat, Crysk?"

His comment was met with sniggers from the crowd. Crysk bared his fangs in defiance, his beady black eyes glaring amid the chips of emerald that studded his face. "Yer just jealous!"

Grogdish snorted. "Will yer listen ter dis!" he said, turning around to address the surrounding Griks. "Jealous, am I? I got nuffin' ter be jealous
of!"

"Oh yeah?" Crysk snarled back, "Well how come when
I
touched der Master he came back ter life den, huh?" He stood back with a smug look on his face.

Grogdish noticed that the other Griks were all looking at him, daring him to find another explanation. He clenched his teeth in disgust, knowing he didn't have one, but he definitely didn't believe that Crysk had been given some special power by the Rockfather. He'd never heard of such a thing. Griks didn't use magic. Magic was poisonous and vile! Magic was a
Human
thing!
Grah!
he thought irritably.
Livin' in this castle is givin' 'em ideas!
Finally he growled angrily, "I dunno know why der Master came back ter life, but I
do
know it weren't because o'
you!"
He glared around at the other Griks. "Okay den, slug!" he snarled, determined to put an end to this idiocy, "lets see yer heal someone! Come on, who 'ere has an injree?"

There was an uncomfortable silence. No one spoke up. Frustrated, Grogdish turned to a small, silver-skinned Grik on his right, who stepped back hastily, a hint of fear in his glittery black eyes.

"You dere! Who are you?" Grogdish demanded, pointing at the diminutive Grik.

The Grik blinked uncomfortably. "Urr, Rirk..?" he replied.

"Okay, den
Rirk
. Have yer got any injrees?"

The Grik thought for a long moment. "Nah!" he replied eventually.

Grogdish slammed his fist into the unfortunate Grik's face.

"Yer 'ave now!" Grogdish said.

He turned around to face a horrified Crysk, and chuckled in satisfaction at the look on his face. "Well, what are yer waitin' for Crysk? If yer really do have dis spectacular 'Rock Magic' go an' heal 'im!"

Crysk's face crumpled up as he stared at the small Grik lying unconscious on the floor, then back up at the watching crowd. Growling nervously, he stomped over to Rirk and stood looking down at the prone form.

Crysk hesitated a moment, aware of dozens of small shining eyes watching his every move. Then he poked Rirk in the face.
The Griks waited. The room had gone deathly silent, all eyes fixed on Rirk where he lay sprawled awkwardly on his back on the floor, rocking slightly on his shell.

Nothing happened. Crysk's eyes shifted around the room nervously. He didn't dare catch Grogdish's eyes.

A series of growling and mutterings emanated from the assembled Griks, and they glared at Crysk angrily. Grogdish folded his arms, sniggering. "Well, dat's de end o' dat den ain't it?"

Crysk shied away in fear from the mob of furious Griks who surrounded him. Then a deep voice boomed out from the back of the room, making them all turn to stone.

"What's goin' on in 'ere?"

It was Clanmaster Kyosk.

They shuffled back hastily as the huge, burly, red-spiked Grik made his way across the room. "Any 'o you Gutheads seen Cimmeran?" he barked.

He was answered by a combination of head shakes and blank looks. His deep red eyes scanned the gathering of Griks. No one met his fearsome gaze.

"Well yer better start lookin," he boomed. "Coz if Lord Arzath finds out he's missin', we're all gonna be
gravel
."

With that he turned and strode out of the room, his massive redstone spikes swirling the smoke into grey eddies in it's wake. The Griks stared after him a moment, then reluctantly broke up, grumbling, as they slowly wandered off to carry out Kyosk's orders. Several of the Griks glared menacingly back at Crysk as they left the room.

Crysk trailed after Grogdish, muttering under his breath, stubbornly refusing to believe he didn't have Rock Magic.

"Jus' coz it don't work once, doesn't mean...."

Grogdish whirled on him, his eyes twin orbs of venom.

"Crysk, yer better shut up now if yer don't want dat wall next ter yer ter be painted brain colour."

Crysk shut his jaw with a clunk, and walked the rest of the way in silence.
* * *
A week had passed since that fateful afternoon, when Arzath had fallen from the cliff above the waterfall, and his memory was gradually returning in scattered bits and pieces. But they were all just pictures. Images of times and places and people, like random pieces of a jigsaw puzzle, that didn't make any sense until you put them together to make a whole. He gritted his teeth in frustration.
But who am I?!
he wailed in silent despair.

Arzath had decided that he would try to walk today. Weakness still made his body limp and useless, but every day he felt a tiny bit stronger, and he couldn't bear another day of lying in bed doing nothing. During the first two days of total paralysis, he had had plenty of time to think, and he had realised with a growing uneasiness that something was terribly wrong.

It wasn't the fact that he'd lost his memory. No, it was something else. It nagged at him like an itch in his brain, all through the long days and nights until he thought he'd go mad.

Something was
wrong
. It felt like... a part of him was missing, as if he'd lost an arm or a leg or a critical part of his body. But he had checked himself time and time again, only to find that he was perfectly intact. He could find no injuries at all, not even bruises. No pain, either: only this debilitating weakness.

Another piece of the puzzle that's missing
, he thought bitterly. How could he have ended up in this tragic state without sustaining any injuries? It didn't make sense. But then again, a lot of things didn't make sense.

He sighed, watching the bright morning sun stretch out across the vivid red covers like a sleek, golden cat.

I WILL walk today
, he vowed.

Slowly, carefully, he began to ease his heavy body into a sitting position. That in itself was a great accomplishment and he paused for a few moments on the pillows, brushing a tangled strand of jet-black hair out of his face. He permitted himself a brief smile.
So far, so good,
he thought. He swept aside the red covering. Then carefully, he slid his legs around until they were dangling over the edge of the bed. Taking a deep breath, he slowly eased his weight onto them and stood up…

Arzath's legs crumpled instantly beneath him, and he fell heavily onto the carpeted floor.

"Damn it!" he yelled aloud.

Clenching his jaw tightly, he tried again. He heaved himself up, using the bedside table for support, and clung to it until his legs held. He rested for a moment, shaking, enjoying the feeling of the soft, plush red carpet beneath his bare feet. Then he took one tentative step forward. His legs were trembling, but slowly, using any piece of furniture within reach for support, he made his way over to the window. After what seemed like an age, he finally reached it and paused, breathing heavily, leaning on the black stone windowsill for support. A triumphant smile spread across his face.
Hah! I can do anything!
He turned his green eyes to look out the window, squinting against the glare of the sun rising directly opposite him. He seemed to be fairly high up, in a tower of some sort. Below him spread a valley, dry in the summer heat, threaded with a river that sparkled in the morning sunlight.

And on the opposite shore, a gleaming white castle…

Arzath jerked back as if he'd been stung, grabbing the wall to keep from falling over. A memory had flashed briefly across his mind, like a scorch of fire. He gasped and groped frantically in the empty depths of his mind to find it again. But it was gone.
He gripped the stone window ledge tightly, and that sparked another flash of memory. He was so close to remembering!
He stared hard at the beautiful white castle, feeling he was on the verge of recognition. There was something about that castle. Something.

What was it?
Finally, he gave up trying to fish impossibilities out of an empty ocean, and turned away frustrated from the sunlit casement. He mustn't rush things. His memory would come back in due time.

Sighing in despair, he glanced at the door. Then a thought occurred to him.
If this is my castle, I should go out and get to know it better. The trip might even jog some further memories.
He pushed himself away from the windowsill.
Besides, I've been cramped up in this damned room for too long!
So with that, out of pure habit, he raised his arm to fling the door open from his vantage point by the window.

Nothing happened.

He frowned in confusion and tried again. The door didn't move an inch.

Arzath felt sweat beading on his forehead, plastering his black hair against his face.
What's going on?!
he thought, unable to comprehend why he couldn't open the door.
Don't tell me I've forgotten how to open DOORS!
If he hadn't been in such a confused state he would have laughed at the notion. Taking a couple of shaky steps forward, he leaned against the bed post and tried again, willing with all his might for the door to open, his outstretched arm trembling with the effort.

But still nothing happened.

Crying out in frustration, he collapsed onto the floor, slamming his fist into the carpet. "What is
wrong
with me?!" he wailed aloud. "Why can't I even open the bloody door? Am I
that
incapacitated that I...." His voice cut off as if his throat had been sliced. He froze, his face slowly changing from an expression of frustration to one of pure horror.

A memory had just surfaced in his mind, not a vague picture or half recollection, but sharp and clear and shocking in its certainty.

He had had magic.

He hadn't been able to open the door because he'd been trying to use magic!

"Gods," he whispered.
"No!"
His mind reeled. That was what had been missing! It hadn't been a physical part of his body, it had been his magic!

It was then that the memories started swarming back into his mind like bees returning to their hive.

He'd had magic. He was a sorcerer. Requar, his brother, was a sorcerer also…

Suddenly all the fragments of the jigsaw puzzle were coming together. He had... hated Requar... He remembered all the years that they had been fighting each other. Then he had followed Requar to this valley... had built this castle…

He had an army. Griks and Murons. He had wanted to destroy Requar. Had hated him
so much!
... wanted to destroy him with... with... the weapon!

He had built a weapon... but he couldn't finish it because... Requar had the part he needed…

Then Arzath gasped at the final and most shocking memory of all.

They had fought. On the rocks above the waterfall.

Arzath couldn't defeat Requar.

Requar had pushed him.

He had fallen.

Over the edge.

Into blackness.

"Requar!"
Arzath screamed.
"
You did this to me! I've lost my magic, because of YOU!"

He staggered to his feet, still weak, and stumbled over to the other side of the room where the table stood, its colourful crystals sparkling with tiny stars of sunlight. Enraged, Arzath swept the contents of the table onto the floor with a swipe of his hand. Some of the crystals hit the wall and smashed into glittering fragments on the crimson carpet.

"Damn you Requar!" he breathed through the red cloud of his anger. "You're going to pay
dearly
for this!"
* * *
The lid of the chest opened with a squeal of protest from the rusty hinges, the movement sending up a sudden whirlwind of dust motes that filled the shadowy, enclosed space. Coughing, Lord Requar brushed the dust away from his face, then reached down with both hands.

A moment later, he stepped back into the bright light of his study, and looked down at the long, elegant sheathed sword lying in his upturned palms.

The Sword of Healing.
Slowly, he withdrew the blade from its scabbard and held it up before him.

The blade was perfect, bright and silvery. He ran a long-fingered hand over the twin snakes -- one ebony, one alabaster -- that twined up the base of the blade, just above the hilt.

Arzath had lost his Sword. It had been the Sword of Lightning, a formidable weapon, and had disappeared, likely destroyed along with everything else in the explosion at the School of Magical Studies, all those years ago. If Arzath had gained possession of the Sword, he would have been a formidable sorcerer. He would have killed Requar with it a long time ago.

Requar wondered sadly what the world would have been like if Arzath had had his way. If Requar had been the one to fall from the waterfall and die. Would his brother's rage have been sated at last with his vengeance fulfilled? Or would he have let loose his magic onto the world in a terrible rampage, with no one to stop him? He hadn't built up a small army of Griks and Murons just to intimidate Requar, surely.

In a way, Requar was relieved that Arzath was finally dead; his brother would not be a burden on his life any longer.

But Requar's guilt would be.

Sighing, Requar slid the Sword back into its sheath, listening to the soft hiss of metal on leather. His Sword of Healing was imbued with restorative magic, and could not be used to cause harm or inflict damage. It could be swung around like an ordinary sword and used to parry and defend with, if absolutely necessary, but its main purpose was to heal. The Sword of Healing could heal the damaged life force of any living thing.

It could not, however, bring someone back from the dead.

Requar banged the lid of the chest shut again and slung the Sword over his shoulder so that it hung down his back. Then he took the lantern down from the wall where it hung and stepped out of the small, dark, hidden room adjoining his study.

Once out in the light again, he extinguished the flame and set the lantern down on a nearby table. Turning around, he faced the dark, narrow opening in the polished white wall and extended his arms, palms vertical.

Summoning his powers, he channelled the magic outwards through his hands, and a bright white glow spread outwards from his palms to cover the black opening. In just a matter of moments, it appeared that there was no longer an opening before Requar, only a solid white stone wall. Requar nodded his head in satisfaction at the illusion
.

Not that it matters anyway,
he thought glumly. No one but a sorcerer could enter this castle. A sorcerer greater than himself
,
he corrected, because not even Arzath had been able to penetrate his defences.

Turning from the hidden opening, he looked around his bright, homely study. The ancient, leather bound books, all arranged in neat rows on the bookshelves. The wide desk by the window, made from dark, polished wood, where he had spent many an afternoon studying the magical tomes, and learning about the art of healing and the history of Arvanor, in quiet, sunlit silence. He walked over the plush, azure carpet, shaking the memories from his mind.
No point in getting sentimental
, he chided himself. It was time to leave.

He reached the door and paused, taking one last look around his beloved study. Then he turned the ornate golden handle and stepped into the hallway beyond.

Requar wondered, as he made his way along the empty corridor and up several deserted stairwells, if he was doing the right thing. He had decided to leave this beautiful castle, his home for the better part of a century, and return to civilisation to use his magic to help people, to bring peace and healing where he could, something he had never been able to do while he'd had Arzath to deal with. Of course everyone, ever since the incident with the School of Magical Studies, despised sorcerers. Making a new life for himself would be exceedingly difficult. He would be hated and shunned at first, but perhaps, over time, he might slowly gain their trust and prove to the world that not all sorcerers were evil, and not all magic was destructive.

A part of him was aware that he was trying to make amends for every terrible thing he had done and that such efforts would prove to be futile and pointless. But he could not live in this valley any longer. It was suffocating him with its ghosts.

Either I stay here and die in loneliness
, he thought,
or I die trying to save lives.
He preferred the latter.

Requar reached the door to his bedchamber and entered soundlessly. Gathering his blue travelling cloak up from where it lay on the bed, he folded it neatly and placed it into the small bag he had packed with provisions the previous night. He carried no weapons with him, considering his magic defence enough. He was hoping not to have to use it in that way, but if the need should arise, he was well prepared to defend himself.

Checking once more that everything was in place, he picked up the pack and slung it over the opposite shoulder to his Sword, then crossed the chamber quickly and left without a backward glance.
* * *
Kyosk lumbered up the tower stairwell, watching the black stone steps parade in endless succession beneath his thick feet. The Grik Clanleader growled with annoyance at every step, unused to running around acting as a messenger.
That damn Cimmeran!
he thought angrily.
He's supposed to be Arzath's servant, not ME!
He knew he should have just ordered one of the other Griks to inform Lord Arzath, but at the moment they were scattered all over the castle, looking for the wretched servant. So as he was closest to Arzath's chambers, and couldn't be bothered hunting one of his Griks down anyway, he had decided to tell Arzath himself. Now he was regretting it, as he laboured on up the endless spiral staircase that led to the sorcerer's chambers.

After what seemed like half the day, he finally reached the top.
Arzath seems to like tower chambers with long spiral staircases,
Kyosk thought.
Probably just to annoy the hell out of his servants.
Stomping over to the black-painted, intricately carved wooden door, Kyosk banged on it with a huge fist. He tensed, waiting for the door to fling open, but instead Arzath simply called: "Come in."

Kyosk paused, frowning.
Come in? Lord Arzath never says 'come in'!
More like 'What do you want?!' or 'Get the hell out of my chamber!' but NEVER 'come in!'
Still puzzled, Kyosk gripped the handle and opened the door slowly, stepping through into the sorcerer's room.

The place looked as though it had been ravaged by a hurricane. The carpet was littered with shards of crystal and other debris, sparkling in the shaft of sunlight from the casement like tiny stars in a crimson sky, and the torn remnants of the expensive wall hangings lay crumpled on the floor. The furniture was overturned; one chair had been smashed against the wall, and the red velvet bed covers were strewn everywhere.

Arzath sat amidst it all on the edge of the bed, his head in his hands.

Kyosk grunted.
Didn't like 'is breakfast I suppose
, he thought to himself drily. Lord Arzath was known for flying into outrageous tempers at the slightest provocation.

Arzath looked up as the Clanmaster entered. Kyosk grunted again. "Sorry to disturb you, me Lord, but Lord Requar has bin sighted leavin' 'is castle."

Arzath stared at him for a long moment, his green eyes boring into Kyosk's red ones. Then, without a word, he rose unsteadily to his feet and limped over to the window, staring out at Requar's castle.

He waited for Arzath to say something; when he didn't, Kyosk continued. "Dere's er, somefing else, me Lord,"

He braced himself for the news he was about to deliver, news that Arzath was not going to like at all.

"Cimmeran's missing," he finished. He tensed, waiting for the yelling, the curses, but Arzath didn't reply. He appeared lost in thought as he stared out the window.

Kyosk was taken aback. Cimmeran was missing and Lord Arzath didn't care?

"Er," Kyosk continued uncertainly, "we're looking for 'im, me Lord, but.…"

"Well, look harder!" Arzath interrupted, turning to face him. His voice held an edge of impatience. "Now get out and leave me alone."

He dismissed Kyosk with a wave of his hand and turned back to the casement. Kyosk did as he was told and left the room hurriedly, closing the door quietly behind him.

He frowned and shook his bulky head as he made his way back down the spiral staircase. Why was Lord Arzath acting so odd? He definitely didn't seem to be himself.
But then, Kyosk considered, all Humans were odd anyway, and dropping off a hundred foot cliff probably didn't help with that.

But something still bothered Kyosk about Arzath, and for the life of him, he couldn't work out what it was.
Powered by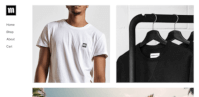 Create your own unique website with customizable templates.