Chapter Three

Death comes swift imprisoned here
The coldness stems from more than fear.

Ferrian left Meadrun early, before the sun had risen, walking down the quiet, sleepy street alone. Drunken revellers were slumped over hay bales and across the pavement, snoring, some with half-empty tankards hanging from limp fingers. Streamers and other debris from the night's festivities littered the town. Ferrian picked his way through it all, careful not to disturb anyone or draw attention to himself. Hopefully, he could slip out of the town without being noticed. Hopefully, no one would remember that he had ever been there.
Disappointment, however, dogged his steps. He regretted having to leave so soon after arriving; he hadn't even managed to get a good night's sleep, unable to stop thinking about the meeting with Commander Trice. But his decision was inevitable. He certainly did not want to be hanging around when the Bladeshifters showed up, especially if there was going to be a confrontation between them and their arch-enemies, the Freeroamers. He didn't feel like being killed by a wayward arrow or taken hostage for the sake of a few grubles. The Bladeshifters were fond of playing games; when they were around, anything was likely to happen.
Trouble seems to follow me everywhere,
he thought with a sigh.
His thoughts drifted back to Commander Trice. The man had seemed friendly and gracious, his concern fatherly, but something about him vaguely bothered Ferrian. Why, exactly, had he followed Ferrian out into the park? Just to keep an eye on him? Sure, it was his duty to look out for people, but still... Ferrian couldn't help feeling that there was something more to it. Something more... ominous.
His insides squirmed unpleasantly.
Could it be that he suspects...?
With an effort, he pushed the thought away. It didn't matter now. He was leaving, and with any luck, he wouldn't run into any of the Freeroamers again.
He was determined to make sure they never found out what he was.
Despite his misgivings about the Commander, Ferrian's mood gradually improved throughout the morning. Leaving Meadrun behind, he entered the cool, green shade of the Valewood Forest, just north of the village. Gathered in a secluded pocket against the Barlakk foothills, the trees here were thick and fragrant, and the air heavy with the scent of wildflowers. The stillness resounded with the flutelike calls of forest birds, a mysterious symphony high in the treetops. The sun lifted into view over the hills, clear and warm, throwing intricate dappled patterns on the broad, well-travelled road and lighting the way ahead with bright, hazy beams. Ferrian felt his spirits lifting with it, breaking free of the black shackles that had gripped him only hours earlier. Thinking about what he had been contemplating doing to himself as he sat by that pond caused him to shiver in horror.
No,
he thought, clenching his fists to emphasise his resolve.
That's not the answer...
He wasn't even sure that death would free him from his curse; for all he knew, it might permanently hang around his corpse. Would he have turned into an icy ghost and haunted that damned pond forever?
He shivered. He wasn't sure when it was that he had first realised that the Winter was caused deliberately by magic. He didn't think it had come to him as a sudden revelation, but more a gradual awakening to the truth. He thought perhaps he had known ever since that day Meriya left him out in the blizzard. The whispered, fearful voices of the bridge workers and gypsies had haunted him ever since.
We have a sorcerer in our midst...
Ferrian was no sorcerer. But perhaps he had come into contact with one in the past, while he was too young to remember or understand. Perhaps that contact had left him with this unshakeable curse.
He had been determined to find this person ever since. It was the only meaningful goal that had ever truly given him comfort, and he wrapped it around himself tightly, desperately, like a thin cloak to ward off the abominable cold. He only wished he knew where to look. So far, his searching had uncovered nothing but insubstantial rumours and fairytales. Sorcerers, it seemed, were much like the demon-wraiths that were said to dwell deep in the mountains: they flitted about the countryside leaving terror in their wake, and nobody could track their movements or even adequately describe what they looked like. Nobody had ever seen one first hand, only known someone-- a friend of a friend-- who had. Sometimes, he wondered if that was really all they were: shades of legends past come to tease and torment the present.
But on this hot and blazing morning, he refused to be disheartened. He could not afford to. If he did, he was lost.
I will find one of those ghosts,
he thought fiercely.
I will find it and make it tell me what it has done to me, and why...
It was then that someone stepped out of the trees. He strolled out into the middle of the road, directly into Ferrian's path, whistling like a traveller who had merely stopped for a leak.
But this was no traveller.
Ferrian stopped dead in his tracks, startled that a man so huge and wearing such dark clothing had managed to conceal himself so perfectly in the sunlit trees. His eyes were so big and black they gave the impression of hollow pits boring into his skull. The rest of his wide square face was covered in scars, and the parts that weren't were hidden in black hair, coarse and tangled and speckled with bits of leaves, like a great bush of charred heather. A fiery red beard, tapering into a braid that hung down to his waist, completed the alarming picture. He turned to face the boy, sunlight glinting dully off the enormous grimy axe resting on his shoulder, and grinned.
"'allo, Silvereyes!" he said.
Before Ferrian could utter a word or react, his vision was obscured by hessian and a second later went black as it tightened around his throat.
It was not pitch black as Ferrian had first thought. A tiny crack in the high, rocky ceiling let in a faint, golden streamer of sunlight-- just enough for him to make out the walls of the cell he was in.
He lay where he was for awhile, letting his vision adjust, then pushed himself into a sitting position. Where he had been taken to was a mystery, but he had a fair idea who it was that had abducted him.
The Bladeshifters.
He doubted it would have been the Freeroamers: their Guard House surely wouldn't be this rustic and besides, that giant bearded man hadn't been wearing a Freeroamer uniform. There was probably no uniform in Arvanor that would have fitted him.
He swallowed in fear and then winced, becoming acutely aware of his bruised throat where the hessian had cut into it. He rubbed it gingerly. This wasn't the first time he'd been kidnapped. The activity was so common in the Outlands that it was practically a sport. Criminals usually let him go when they discovered that Ferrian had barely a coin to his name and that no one in the world cared about him or would miss him. Sometimes, they tried to kill him, but a mention of his curse and a glimpse of his unnatural silver eyes dissuaded them rather quickly. Not even the most desperate or hardened thief wanted to do anything that would pass a horrifying curse on to
them.
Ferrian had no idea if the Winter
could
be passed on, but the lie always worked, in any case.
Not this time,
he thought gloomily. The Bladeshifters were fearless in the face of superstition, and even if they did believe him, they'd probably see having a curse as a benefit…
He looked around his newest prison. The floor, walls and ceiling were rocky and uneven, with no furnishings, not even straw. It was little more than a small cave with an iron door set in one wall. Peering closer, he thought he could make out what looked like barrels in the far corner. Perhaps this was a storeroom. Perhaps there was something over there that could be useful…
Getting to his feet, he started towards them, then hesitated. A flash of movement to his right caught his eye. It was something silver and metallic, turning itself over and over rapidly, catching the thin shaft of sunlight.
Ferrian stared at it, half-mesmerised by the strange flickering motion. Then all of a sudden he jumped in shock and stumbled back against the opposite wall.
It was a knife, being twirled in a black-gloved hand.
Now that the shaft of sunlight was out of his direct vision, he could clearly see the silhouette of a man leaning against the wall.
Ferrian went cold. He hadn't even realised that he was there!
"Took you long enough," a voice said from the deep shadows. The figure appeared to take some items out of his pocket and fidget with them for a few moments. Then a match was struck and fire flared, and Ferrian caught a glimpse of the man's face as he lit a wad of rolled up black leaves in his mouth.
He looked surprisingly young, Ferrian thought, perhaps only five or six years older than himself. His hair was short and dark, slicked into messy spikes, with one long bleached lock falling across his eyes. He was of average height and his physique was very lithe and slender, bordering on skinny. He wore black, close-fitting clothes, and his leather jacket was adorned with a remarkable assortment of miscellaneous metallic debris-- broken chains, pendants, badges, rivets and studs, nails, even old clockwork cogwheels.
Then he shook the match out and Ferrian lost the opportunity to study him further. "I know what you're thinking," the man said conversationally as he deposited his match tin and smoking weed back in his pocket. "You're thinking:
why
has this strange man decorated his jacket with such a load of useless
crap
?" He blew a puff of blue smoke into the shaft of sunlight. Ferrian felt his eyes sting and water as it drifted his way. "I'll tell you," the man continued. "It's because I collect discarded things. The bent and broken things that society has thrown away and no longer has any use for. I make them useful again. I give them back a purpose. I turn them into something to be admired, to be feared."
Ferrian regarded him warily. "You're the leader of the Bladeshifters," he said quietly.
"Yep," the other affirmed. "That's me. Eltorian Nightwalker. Heard of me, have you?"
"I have now."
Nightwalker laughed. It was not a horrid laugh, but one of someone sharing a joke with their best friend. He straightened from the wall and stepped into the light, and he was grinning. "Good answer!"
Ferrian's eyes wandered quickly around the cave again and came to rest on the door, only an arm's length away to his left.
"Go on!" Nightwalker encouraged, waving his knife at the door. "Try it!"
Ferrian didn't move.
"Oh, come on! You know you want--"
Ferrian launched himself at the Bladeshifter leader.
It was an act born of pure desperation and panic, but his options were rapidly narrowing and he didn't value his own life very much at this point in any case. He was tired of running and cowering, tired of being intimidated and afraid…
Nightwalker stepped aside and with a quick flick of his leg sent Ferrian crashing to the floor. He sighed, then bent down and picked the boy up with one hand, propped him against the rock wall and brushed him off. "Here's a lesson for you, kid," he said. "Don't mistake confidence with complacency. But I'm a reasonable guy, so I'm going to give you a second chance to try and overpower me and make your grand escape. Here," he offered Ferrian the hilt of his knife. "This might help."
Ferrian shook his head, wiping away the blood leaking from his nose.
"No? Are you sure?" He waved the knife in front of Ferrian's face. His smirk was infuriating.
Ferrian gritted his teeth and ignored him. He had already made one stupid mistake; he wasn't about to make another.
Nightwalker shrugged, and the knife returned to twirling at his hip. It never stopped moving, as though the hand controlling it had a mind of its own. He took another deep draw on whatever toxic weed it was that he was smoking.
"W-what do you want from me?" Ferrian stammered. "I… I don't have any money…"
Nightwalker laughed again, which dissolved into a bout of coughing. He took some time to regain his composure as he was choking and laughing at the same time. For an instant, Ferrian regretted not having taken the knife.
"Oh, you have nothing that I want," the Bladeshifter leader declared in some amusement once he had recovered.
"What?" Ferrian cried, furious. "Then why have you locked me up in here?"
Nightwalker leaned one arm on the wall beside his prisoner. "The question is," he said in a low voice, his dark rakish eyes boring into Ferrian's, "not why
I
am interested in you, but indeed, why the Commander of the Freeroamers is interested in you."
They stared at each other for a long moment. Ferrian swallowed. "I don't know what you mean," he answered finally. "He isn't interested--"
"Oh?" Nightwalker cut him off. "You two seemed to be getting along remarkably well last night!"
Ferrian caught his breath. "You… you were there, spying on us? In the park?"
Nightwalker rolled his eyes. "Of course I was
there
. I've been skulking around that damned town for days waiting for the old fool to notice me!" He snorted in disgust. "In any case, that's irrelevant. What did he talk to you about?"
"Nothing!" Ferrian sighed in exasperation. "The weather!"
Nightwalker's eyes narrowed. "Amusing," he said. "I like that in a prisoner. However," his knife appeared suddenly at Ferrian's throat. "I'm starting to lose patience. What did Trice want with you?"
"
Nothing!
I don't know! He was just checking up on me! He told me not to go wandering around in the dark on my own! He warned me against
you
," he added bitterly.
Nightwalker ignored the remark. He simply stared at Ferrian. Finally, he removed the dagger and stepped back. "Hmm," he murmured, tapping the blade on his teeth, giving the boy a curious look. Then suddenly he turned and went to the door.
"Wait a minute!" Ferrian cried. "You haven't told me what you want with me!"
The Bladeshifter leader paused at the door and turned, giving Ferrian a smile. "I think I'd like to test you," he replied, then opened the door and stepped out.
"Oh, incidentally," he added, leaning back in, "this door was never locked." He patted one of the thick iron panels, winked at Ferrian, then closed and bolted it behind him.
In the darkness of the cave, Ferrian slid to the floor in frustration.
The thumping sound bounced off the rough stone walls of the underground passage, but there was no one around to hear it.
"Nightwalker!" Ferrian banged on the frost-brushed door until his fist was red and sore, as he had been doing every day for the past five days, but as usual, nobody responded. Finally, exasperated, he slumped against the door, fighting back tears. No matter how hard he listened, there was nothing to be heard save the maddeningly monotonous drip, drip of water trickling in through the crack in the ceiling. It was gradually creating a clear little pool in a recess in the floor.
The drips had already begun to form into an icicle.
Neither Eltorian Nightwalker nor anyone else had come back to his cell since the leader of the accursed gang known as the Bladeshifters had left him. He'd heard no footsteps or sounds of any kind beyond the door, nothing to suggest that anyone even remembered his existence. Perhaps the Bladeshifters had simply lost interest in him, abandoned him. Forgotten about him.
But he didn't think that was the case.
He knows,
Ferrian thought. Somehow, Nightwalker had found out about the Winter. He wasn't overly surprised: rumours had been circulating about it for some time now. It was becoming harder and harder to keep his curse a secret. Silver eyes weren't easy to hide.
Neither were storms and blizzards.
It was inevitable that someone was going to catch him out eventually, he just wished,
fervently,
that it hadn't been the most notorious band of outlaws in the whole of Daroria.
Nightwalker was, as he had explained, testing him. Waiting to see if there was any truth to the rumour. Waiting for the Winter to come.
He glared at the icicle on the ceiling.
Well, it IS coming,
he thought bitterly.
And everyone within a few miles of this place is going to find that out soon enough…
He pushed himself away from the door and let out a sob, then took a deep breath of chilly air, trying to keep a grip on himself
. There has to be a way out of this,
he thought desperately
. Maybe the Bladeshifters will all freeze to death before I do…
But that wasn't a very comforting thought, considering they were the only ones who knew that he was locked up down here.
With nothing else left for him to do, Ferrian went over to the barrels. He had discovered that one contained hard baked maize cakes, and the other clean water. There was enough there to last a couple of months, but he was quite sure that the cold would claim him long before food became a problem.
He snatched one of the cakes, but he had no appetite, despite his hunger. He sat down dejectedly on the floor with his back to the barrel and began to despair.
He was hunched in the corner, wrapped tightly in the canvas sheet that had been used to cover the barrels, when he heard the noise. Two more days had passed, and he had ceased bashing on the door, having sunk instead into an apathetic funk. He lifted his head a little. He wasn't convinced he had heard anything at all-- even though the clanking noise was quite loud and abrading-- having resigned to the fact that nobody was coming back for him.
Then the cell door screaked open and a figure in a dark cloak stepped through, peering into the shadows for his whereabouts.
Ferrian snapped alert at once.
The door was open.
At that moment in time, nothing else mattered. Despite what had happened earlier, he leapt to his feet and ran towards it, thinking to shove past Nightwalker and escape. If he was quick…
But his legs had other ideas. Cramped and frozen, his knees buckled. He tripped on a projection of rock and stumbled straight into his abductor.
This is it,
Ferrian thought in a flash of terror, waiting for the sting of the knife;
I'm done for…
But no pain came.
Instead, the figure grabbed him and dragged him out of the cell. Ferrian struggled. "Get off me, GET AWAY FROM ME!" he yelled. "Why are you doing this to me?!"
The figure hissed angrily. "Quiet, kid! Do you want to get us both killed?"
Ferrian went still. He recognised the voice. It wasn't the cocksure drawl of Eltorian Nightwalker; it was older...
"Commander Trice?" he gasped.
"You've got a lot of explaining to do, boy," the man growled. Ferrian could not see his features in the dark, but his tone of voice suggested the rescue had put him through a great deal of trouble. Nevertheless, Ferrian sagged in relief. He didn't care what the Commander of the Freeroamers intended to do with him, as long as he didn't have to spend another minute in that rapidly freezing cave.
"How did you find me?" Ferrian asked.
The Commander gave a snort. "At this time of year, a forest covered in snow ain't too easy to miss."
Ferrian felt his heart sink.
Now he knows, as well.
"I'm sorry," he apologised, desperately trying to explain. "I didn't mean to… I mean, it's not my… I don't know…"
"Later. We need to get out of here. Now." He started moving, dragging the boy with him. Ferrian allowed himself to be pulled along. He had little choice in the matter; he could see or hear nothing save the scrape of their boots, but the Commander seemed to know where he was going. The air had a close, earthy scent to it. Ferrian reached out an arm and his fingers brushed damp, cold stone. The passage was quite narrow, and from the extreme unevenness of the floor appeared to be some kind of natural fissure in the rock. Ferrian stumbled often, his toes throbbing and his ankles twisting awkwardly, but Grisket Trice did not slow. Enduring the pain, Ferrian struggled blindly to keep up, to force his lethargic legs to work.
Then his feet tripped over something that was too soft to be stone. His heart began to pound crazily.
A body.
"The Bladeshifters… they're… they're still around?" he panted.
"A few," Commander Trice muttered. "Minus that one." He hesitated. "And a couple of others…"
"You killed them?"
"No choice, kid."
Ferrian felt rather ill. "And… Eltorian Nightwalker?"
"Didn't have the pleasure of meeting him."
A wave of terror emanated out of the frozen rock walls around him, leaching into his bones. "He's still out there? He'll come after me!"
"No he won't."
"What?"
"It's not you he's after. Watch your step…"
Despite the Commander's warning Ferrian fell heavily, cracking his jaw on something hard-edged. Pain lashed through his face, and he tasted warm, coppery blood in his mouth. Somewhere above him, the older man cursed and dragged him back to his feet. A few moments later, another burst of pain speared his eyes as a brilliant white crack opened before him, spilling light down a flight of rough-hewn stairs.
The two of them crouched still and silent as the Freeroamer checked that the way was clear. Ferrian saw the glint of a drawn sword in his right hand. His left still clutched Ferrian's arm firmly.
After a few long, tense minutes, he pushed the trapdoor open and they emerged into daylight.
Ferrian looked at the world around him. It was snowing in the forest. Trees, ground and undergrowth were all covered in a thick white blanket, and a chill breeze raked the air. Broken branches littered the ground, the trees unable to cope with the sudden heavy white burden. Ferrian squinted up at the sky through the holes in the canopy, shielding his eyes with his hand, and noticed that it was heavily overcast with menacing grey clouds.
He glanced over at Grisket Trice, who had closed the trapdoor carefully and was piling large rocks on top of it. His shoulders and black hat glistened with a thin layer of ice. His bearded face was grim.
The Freeroamer straightened and wiped his hands on his cloak. "That won't hold 'em for long. We'd best get going," he said gruffly, and started off into the forest.
Ferrian followed.
They crept quickly through the forest, trying to put as much distance as possible between themselves and the Bladeshifters. The Commander kept his sword drawn, scanning the trees constantly for movement. Snow fell, soft as feathers, and Ferrian's hands and feet, already painfully cold, numbed further. He wished ruefully that he had a cloak, but all his possessions had been taken away by Nightwalker. His jaw ached, and he reached up with a stiff hand to touch it gently. It was bruised, but not broken, he found with relief.
The black form of Commander Trice walked ahead of him, the long, striped feather bobbing along with each footstep that crunched in the snow. They walked for quite a long time, the Freeroamer saying nothing nor even looking at him, save to check that he was still following. Ferrian wondered where they were going, and his anxiety began to increase. The Freeroamers were law enforcers, but their methods of dealing with criminals were often unorthodox. There were many people in the Outlands who strongly opined that they were little better than the Bladeshifters. Ferrian had no idea if he was really any safer with this man than he had been with Nightwalker. Perhaps less so.
He had developed the unpleasant feeling that he had just become a piece of meat in a vendetta sandwich…
Quite suddenly the Commander spoke, making Ferrian jump. "So, it's true," he declared. "
You
are responsible for this… Winter."
He stopped walking and turned around to face Ferrian, looking him straight in the eye.
Ferrian stared back at him, lost for words. He swallowed and lowered his eyes guiltily to the ground. "How long have you known?"
"Awhile. Now before we go any further, I'd like to know what the
hell
you think you've been doing?"
Ferrian was taken aback, and a little confused by the fearsome tone in Commander Trice's voice. "W-what? I don't know what you--"
Grisket grabbed the front of his tunic and flung him up against the nearest tree. Snow showered down on both of them. "Don't play innocent with me, kid. I know you've been travelling from town to town, bringing winter and destroying property and livelihoods wherever you go!" His voice rose in menace. "Are you a sorcerer, is that it? Do you enjoy using your powers to ruin innocent people's lives?"
Ferrian had gone pale with fear. Trice was still holding his sword, and he couldn't help glancing at it. He found that he was shivering, from much more than the cold. "No... no! I'm not a sorcerer, I swear! I never meant to ruin anybody's life! You've got it all wrong..."
The Commander tightened his grip. "You just admitted that all this--" he waved his sword at the gloomy white forest-- "is your doing!"
Ferrian choked on a knot of despair. He was on the verge of tears. How was he supposed to explain something that was unexplainable? "The Winter… the Winter is my fault, but I didn't summon it here! I don't know how to use magic! It just comes whenever I stay in one place too long!"
He took a deep, shaky breath. The words coming out of his mouth sounded strange. He had never shared his secret with anyone before. "It's always been like that. It's a curse. I move around from town to town to stop this stupid Winter from happening! All my life I've been forced to live with the fear that someday I might take someone's life…"

His voice was beginning to break, but he couldn't stop the words from flooding out. "Do you think I
like
living like this? Do you think I haven't wished every night that this terrible curse would just
go away
? Do you have any idea what it's like to forget what it feels like to be happy, to have no friends and nothing to keep you company but despair? I've tried my hardest to protect people, and myself, from the Winter, but no matter what I do, it seems I always end up in trouble!"
Ferrian was shaking, struggling to hold himself together.
The Commander of the Freeroamers continued to glare at him for a long moment. "You'd be surprised how much we have in common, kid," he growled. "Don't presume that you're the only person in Arvanor with problems."
Ferrian fell silent at once, regretting his words. "I-I'm sorry, I didn't mean--"
"Ah, hell," the Commander sighed. He released Ferrian and stepped back, rubbing his hand over his face. "Hell," he repeated.
He turned away, scowling up at the clouds as though they were responsible for all the ills in the world. From the silver-eyed boy's perspective, they were.
The Freeroamer shook his head. "Don't apologise, kid. Wasn't right of me to speak to you like that without first hearing your explanation. Old habits die hard. Truth be told, I didn't think a sorcerer would've been careless enough to let himself be caught by Eltorian Nightwalker, but I had to be sure." He stared down at Ferrian for a few moments, as though still making up his mind, then crouched slowly in front of him. Ferrian was surprised by what he said next.
"I believe you. You want to know why? 'Cause I've seen what real sorcerers can do. You ain't one of 'em. You're just a naïve kid, frightened out of his wits by something he doesn't understand, and I don't blame you. Magic scares the hell out of me, too.
"And I'll tell you something else. I give you my word I'll find whoever did this to you."
Ferrian stared at him, a little shocked by his abrupt change of heart, not knowing what to say. "You… you don't have to do that," he managed finally, shaking his head.
"I do," Grisket Trice replied. "It's my responsibility to protect these lands from whatever might threaten them. You're not the one who's causing all this destruction. The bastard who put the curse on you is."
Ferrian said nothing.
Grisket Trice sighed and shook his head. "Trouble is, I've still gotta bring you in."
Ferrian's heart sank all over again. "You're arresting me?"
The older man gave him an apologetic look. "I've got a reputation to maintain," he replied. "Reputation's the only thing that gets you respect around these parts. A lot of folk have heard the rumours about you. They know I've been chasing you, even if you didn't. They're expecting me to catch a sorcerer. They want someone punished as retribution for their ruined property." He scowled. "Doesn't take much to shift the balance. If I don't return to the Guard House with someone in chains, the countryfolk'll have my blood. And the Bladeshifters'll be only too happy to join in the spilling."
Ferrian stared gloomily at the snow. "But what good will locking me up do? The Winter will come back. It always comes back…"
"Aye," the Commander agreed. "The same thing will happen there as here." He nodded at the branches around them, dripping icicles, and sat for a moment in thought, scratching his bearded chin. Then he shrugged. He pushed himself up with his sword, sheathed it, and held his hand out to the boy. "Ah well. We'll have plenty of time to work something out on the way there."
Ferrian stared at the offered hand, not moving.
"You can trust me," the Commander reassured him, his voice gentler now. "I'm not in the business of hurting innocents." He paused significantly. "Unlike Nightwalker."
Still, Ferrian hesitated.
The other man smiled suddenly. "C'mon. Let's get moving before the Bladeshifters catch us gasbagging."
Ferrian looked up into his eyes, and noticed how different they were to Nightwalker's. This man had risked his life to break him out of the Bladeshifter's prison hold. If that wasn't reason enough to trust him, nothing was.
He'd never had someone to look out for him before.
He took the leader of the Freeroamer's hand and allowed himself to be pulled to his feet, and even managed a smile of his own.
Powered by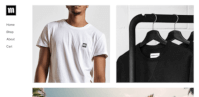 Create your own unique website with customizable templates.