Green and Grey

The leaves were cool and soft beneath the woman's bare feet as she walked through the ferns. Huge fronds arched over her and around her protectively like the wings of great green birds. The woman did not push them aside as she went, but let them reach out and stroke her smooth pebble-brown skin and slide through the delicate fabric draped around her slender body. As substanceless as spider silk, it caught the faint breeze and trailed out behind her like a broken web. The fabric was coloured in mottled shades of green and grey and the pattern shifted with each movement -- whether a simple trick of the shadows or something more mysterious and magical could not be said.
Tarkine was old by human standards, though forests had a much different understanding of the concept of time. To a forest, age meant familiarity and wisdom. Tarkine knew that she had been here long enough to become sensitive to each minute change in the sweet, clear air and deep, rich soil; to the flora and fauna. The wide, cold, southern sky had become so familiar to her she regarded it as her sister.
But the world seemed to have turned darker in a way she could not identify, and now her sister, too, was weeping.
A final frond left a dewy trail across her cheek, like a tear, and Tarkine paused to listen. Normally the rainforest resonated with birdsong, echoing and musical, but today there was a heavy silence. It was so thick that she could feel it creeping along her skin like oil. Even the breeze spoke only in a barely audible whisper.
She lifted her head, her earth-brown hair falling back to reveal a face that bore an uncannily human likeness, but the saddest human to ever live had never borne the expression that Tarkine now wore.
Her eyes were depthless brown, flecked with yellow and green like the damp leaves beneath her feet. They caught the light from the distant canopy like still rock pools. She stared at the pale grey sky between the branches. No wedge-tailed eagles circled above. She knew they were hidden in the highest branches of her beautiful obliquas, keeping a sombre vigil.
Tarkine sighed-- the sound like that of the last leaf falling at the beginning of winter. The light in her eyes dimmed.
Something wet and warm touched her hand and she looked down. For the first time in the passing of many suns and stars, she smiled-- a small, sad smile. She knelt in the leaves and stroked the creature's face.
The thylacine opened its jaws in a toothy yawn and licked her hand again. This animal was the last of its kind. Tarkine had hidden it, sheltered it with leaf and shadow and dappled sunlight so that the pale-faced humans would not notice it was there. She was afraid that if they discovered it existed they would slaughter it as they had the rest of its kin.
She stroked the creature's coarse, sandy-brown fur absently. Humans often came to walk beneath her trees. She could feel their heartbeats and their footsteps thumping on the soft earth. She could hear their thoughts, which were strange and complicated, humming inside their heads like dragonfly wings. Most of them simply came and looked and then left, but in those brief moments, joy and awe radiated from them. Those were the humans Tarkine loved.
But there were others others like the ones who had killed her thylacines. They did not smile at the birdsong. They snapped the branches that sought to touch them in welcome. They looked at the trees, but they did not see them. They saw something else, something in their own minds. And then they had come riding huge creatures made of metal with too many angles, which frightened Tarkine with their alien noises and unpleasant smells, and they attacked her.
They tore at her borders with furious hunger. She tried to understand their intention and motivation. Had she angered them? Did they require the trees to build their shelters, as the now-vanished forest children had before them? Why then did they take so many? Why did they burn her with great fires that burned long on the horizon? Why did they poison her beloved animals and leave them to die?
A perplexed frown creased her smooth brow, and her eyes glimmered with emotion. Everything around her, everything she knew, was familiar. She had thought she belonged in the world, that she understood it. But she did not understand this.
She got to her feet and resumed walking, letting her feet take her where they may. The thylacine followed her companionably; the forest remained silent around them. A wallaby pricked its ears and stared at her as she passed.
Tarkine turned solemn eyes to it.
Go,
she urged.
Do not be afraid, but go swiftly. It is no longer safe for you here.
The wallaby bounded away without hesitation.
It was then that a loud crack split the air, quivering the forest floor and all the trees. Tarkine felt the ensuing crash echo deep into the bowels of the earth. At the same moment, an agonising pain shot through her left hand and all the way up her arm.
She gasped and looked down to see a dark line tracing itself across the base of her left index finger, just above the knuckle.
Tarkine could do nothing but watch in horror as the finger dropped away, severed cleanly from her hand.
Shocked and dizzy from the pain, Tarkine let herself sink onto a mossy log, clutching the wound with her good hand. Amber liquid trickled between her fingers and spattered onto her knees.
The groans of hunger from the metal beasts jarred her bones. She could see the smoke now, drifting through the pristine rainforest like a sour fog.
Tears pooled in her eyes.
With pain thumping through her body, she did not sense the approach of Styx until her thylacine gave a small growling yelp of welcome. She blinked the tears away and looked over her shoulder.
Styx stood behind the log. His skin was grey-brown, like gum bark, and his hair-- dark brown like hers-- fell to his waist, entwined with leaves, twigs, moss and ladybirds. His eyes were a haunting golden-brown, and held the memory of many sunrises and sunsets. Tarkine respected Styx, for he had existed long before herself and his knowledge of the world was great.
The old forest spirit gathered up his tattered grey robes and stepped over the log to sit beside her. He said nothing, merely took her mutilated hand as best he could in his own and held it.
His own hand, though, was no better. Only three digits remained. She looked into his face, and despaired at what she saw there. His skin was covered in chips and cuts, and his temple was caked in dried amber sap.
Then he turned to look her full in the face and she gasped, her eyes widening in horror.
A large chunk of the left side of Styx's face was missing, charred black in a huge, horrendous scar. Tarkine was devastated. Unable to hold back her tears, they splashed glittering down her cheeks.
Styx reached up and gently brushed them away with one of his remaining fingers. Still he said nothing. There was nothing to be said.
They sat in silence for a while, watching the smoke and listening to trees tumbling to their deaths in the distance. A kookaburra, unnerved by the strange sounds, flapped off its branch to land on Styx's shoulder. Eventually, he spoke:
"El Grande is lost."
Tarkine nodded without looking at him. She knew. Every forest, every tree in every park and suburban garden had felt the death of El Grande. It had been the mightiest, greatest tree on the island: a giant, ancient eucalyptus regnan. But the humans had come, as they always came, and unleashed their merciless fire.
The fire had swept over El Grande's feet, and the magnificent tree had died.
It had happened many suns ago. Styx was aware that she knew, but she could sense that he felt the need to speak the words aloud, as though hoping the breeze might take them up and bear them away to where the humans watched atop their metal beasts, hear them and understand his pain.
But the humans could not hear anything.
Or perhaps they didn't know how to listen.
Tarkine sensed a sudden change in the composition of the forest, and a moment later a figure appeared in the trees. A shift in the light off to Tarkine's right suggested a second presence.
The forest spirits approached calmly and quietly, ferns and hanging moss trailing over them. They stopped before her, and their faces were grim.
Styx got to his feet. Despite her pain, Tarkine joined him, clutching his arm for support. The taller of the two newcomers cradled the body of a young forest spirit in his arms. The body was severely broken and lacerated, appendages were missing and his brown skin was horribly charred.
"Hellyer is lost," said Blue Tier. He laid the boy gently on the ground, his normally bright cerulean eyes dim with sorrow. Tarkine noticed that Blue Tier's silver-blue skin was marred as well, though not as badly as poor Hellyer or old Styx.
Tarkine felt helplessness welling inside her. "Why such destruction?" she whispered. "Is there nothing we can do?"
St. Clair stepped forward. Her smooth skin, unlike the others, was completely unmarked, and dark as the shadows inside hollow logs. Silken green hair as vivid as the moss fell about her shoulders, and her beautiful golden-green eyes glowed like the sun through new leaves. They sparkled not with tears but with wisdom and hope.
She took Tarkine's injured hand in both of her own. Tarkine felt vibrant energy flood through her, easing her pain. "Do not despair," St. Clair told her. "Humans fight for us."
"Humans destroy us," Styx creaked in a low, angry voice.
St. Clair turned a level gaze on him. "Not all of them," she said. "There are those who still cherish us. You have seen them." She looked at Tarkine, Styx and Blue Tier in turn. "You will not die. Humans will protect you, as they protected me."
The spirits looked at each other, but were not convinced.
"It is not enough," Styx sighed. "There are too few."
"Then we will assist them," St. Clair replied.
"What can we do?" Tarkine repeated.
St. Clair knelt by the body of Hellyer and placed her hands upon it. "We will give them what they covet and we have in abundance."
Blue Tier knelt beside St. Clair and placed his hands upon his stricken brethren as well. "Time," he said.
Tarkine hesitated, then did the same. "Time," she repeated.
Styx, however, remained standing, a deep frown on his brow. "It will not work," he growled stubbornly.
They waited.
The thylacine stared up at him. The kookaburra flew away. The smell of smoke filled the air.
Styx's frown deepened further. Finally, reluctantly, he knelt with his fellow spirits and placed his hands upon the body. "Time," he muttered.
From beneath the fingers of the forest spirits, a thick moss sprang up. Fungus and tiny flowers sprouted and spread, consuming the body of Hellyer. Slowly, he disintegrated like a rotting log and returned to the earth. St. Clair closed her eyes. "Mupangkawi pala Trowena," she said softly.
Everything belongs to the land.
On the edge of the rainforest the trees rustled, as though in a sudden gust of wind. Ferns swayed. Vibrations rippled across the earth and through the metal bodies of the great machines, but with the crash of timber and the rumble of engines the humans did not notice.
Until their machines inexplicably stopped.
Overhead, the slate sky grumbled and sank low, and rain burst from it in torrents. Crackling fires hissed and spit in protest, but were drowned in a flood of black mud. The humans jumped from their machines, yelled at each other through the rain and tried to figure out what had gone wrong.
When they checked their engines and fuel tanks, they were dumbstruck to find them clogged with plants and vines, the metal rusting before their eyes.
Mupangkawi pala Trowena.
Powered by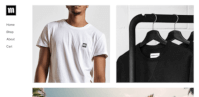 Create your own unique website with customizable templates.