Neon Fairies

9:25 pm.
Half an hour until the last bus.
Katie slumped back against the wall of the shelter, hugging herself against the chill. She glanced dubiously around the dark, graffiti-covered, corrugated iron interior and then looked quickly away again, her shivers deepening. She didn't like being out alone at night, even though it was still relatively early by pub and nightclub standards. Nevertheless, it was a quiet street and the streetlamps were sparse. Worse, it bordered on the city park, and she didn't like to dwell on what sort of people liked to hang out there after nightfall.
Sighing, she wished she had thought to ask one of her friends for a ride home, or better yet, had a car of her own. Why did her uni classes have to run so late? She squinted at her watch again, and was dismayed to find that only two minutes had passed since she had last checked. She leaned forward anyway to watch for the bus.
The street was deserted, apart from the occasional car headlights that sped by way too fast, as though speed laws didn't apply after working hours. About twenty metres away, a single streetlamp stood alone, head hung like a homeless person too lost in despair to brush away the moths that fluttered in its orange pool of light. The offices and tiny boutique shops across the road were all locked up and silent; looming, old, federation-style stone buildings, they were quaint and historically charming in daylight, but slightly ominous after dark with their narrow barred windows.
The cold night air was beginning to seep through her jeans and thin cotton jumper. Katie scrunched her hands up into her sleeves and paced inside the shelter to warm herself. She thought she heard the rumbling gear-changes of a bus and turned hopefully, but it was only a tourist coach, no doubt heading for one of the downtown hotels. Too big and luxurious for her local rattling Metro bus.
She checked her watch again. Still only twenty to. Huffing out a silver cloud of breath in annoyance, she wandered out of the shelter and stood staring into the leafy depths of the park, bouncing impatiently on her toes.
It was then that she saw it.
A tiny, glowing light amid the shadows.
Katie stopped jiggling and looked at it. The light was moving erratically, but seemed to be hovering around the same general spot, flickering slightly, like an insect.
She peered at it closely, frowning slightly in puzzlement.
What is that?
she thought. Was it moonlight glinting off something? Teenagers messing around with some sort of flashing gadget?
She listened quietly, but could hear no sound of voices. No sound at all, except for distant traffic and the harsh cry of a plover somewhere on the freshly-mowed lawn. Nothing moved in the park except the ghostly blue light. She could make out no silhouettes that would indicate people anywhere nearby.
Katie took a few steps forward and watched the light for several minutes, but could not discern what it was. She started to edge through the bushes to get a closer look, then remembered that she had left her bag and books unguarded in the bus shelter, and hurried back for them.
I'm being silly,
she chided herself as she slung her bag over one shoulder.
There's probably a perfectly ordinary explanation for that light; it's just my eyes playing tricks on me.
Ten to ten. The bus would be arriving any minute.
She looked back at the park.
The little glowing thing was still there, still hovering intriguingly around the same spot.
There's definitely something weird about it,
she decided. On a sudden impulse she hurried into the park, moving towards the light, keeping to the darkest shadows in case there really was someone over there. The further into the park she crept, the more foolish she felt-- there had to be a reasonable explanation, she was sure; she was chasing after nothing, she would miss her bus if she didn't go back soon, it was freezing out here and then Katie stopped in astonishment.
It was a butterfly. Its wings were about as big as her hands, coloured in electric shades of magenta, violet, blue and cyan, and emitting a bright, phosphorescent glow like some kind of flashy child's toy. It was fluttering around a stainless steel rubbish bin.
Then it alighted on top of the bin and Katie's gasp of disbelief caught in her throat.
It was not a butterfly. It was...
Mesmerised, Katie eased herself as slowly and carefully as she could into a crouch beside the nearest tree, not daring to approach the creature any closer, lest she frighten it away. Its body was tiny, its skin perfectly white and smooth like a beautiful china doll. Its curious little blue eyes were barely bigger than pin heads. It appeared to be wearing a sort of crude dress, badly stitched from scraps of denim, and a collar fashioned from a torn strip of newspaper. Its hair, pale blue and silky like mohair, drifted forward around its face in long streamers as it leaned over the edge of the bin to peer inside.
It was like something straight out of a child's storybook.
It can't be... it can't be real,
Katie thought in a mixture of wonder and disbelief.
In a sudden movement that left a trail of light in the air, the fairy leapt into the bin, emerging a few moments later with what looked like a chunk of stale pizza. It settled down on the rim, its legs stretched out before it, and proceeded to pick the mould off its newly scavenged meal.
As it was engaged in this task, a second pair of butterfly wings floated down from Katie's tree. This fairy too, wore bits of patchwork cloth as clothes, its wings leaving a fiery red and yellow blaze across the black backdrop of the night.
The second fairy drifted over to the first one and then, to Katie's surprise, attempted to snatch the bit of pizza out of its hands.
The two fairies wrestled with the morsel of food for a few moments, before the red fairy won, nearly losing its balance on the rim of the rubbish bin for its efforts.
The blue fairy, for its part, looked slightly puzzled. And then it lifted its miniature doll-like arm and punched the red fairy square in the face.
Katie had to clap a hand to her mouth to stop the sound she might otherwise have uttered. The sight of the little red fairy tumbling off the bin was so comical that she found it difficult to suppress a laugh.
The red fairy did not appear to be hurt. It picked itself up, brushed itself off, and fluttered back to the rim. Like the blue fairy, there was no expression of anger on its face. It blinked curiously at the other. Then it grabbed the blue fairy by its papery collar and shook it.
Katie watched them with a mixture of amusement and a strangely troubled feeling. There was something wrong about this scene. The fairies seemed to show no real interest in fighting each other but were doing it anyway, as though someone had told them how a fight should go, but they hadn't quite grasped the concept. Their movements were too forced and deliberate. She would have thought they were acting, perhaps, putting on some kind of show, except that there was no one around to see. Were there other fairies out there, sitting in the trees, watching?
She glanced up into the tree above her, but saw nothing but dark branches.
No,
she thought, frowning.
That explanation doesn't feel right...
Each fairy looked genuinely bewildered at the other's actions.
The red fairy started shouting, then; at least, Katie assumed it was shouting. It was emitting a high-pitched squeak, very much like a mouse. If there were words in that noise, Katie could make no sense of them.
The red fairy then shoved the blue fairy onto the steel surface of the bin, and stood patiently looking down at it, as though waiting for the blue fairy to make the next move.
The blue fairy stood up, and stared at the red fairy with its head cocked to one side. Then it jumped off the bin and wandered around the base, apparently searching. It picked something off the ground that glinted in the light of its wings, and returned to the red fairy on top of the bin.
Leaning forward and squinting slightly, Katie tried to work out what the blue fairy had in its hands. Then, with a sudden, unpleasant shock, she realised what it was.
A shard of glass.
The blue fairy held the glass awkwardly, its hands splayed flat on either side, the sharp end pointed at its fellow fairy.
A wash of dread, colder than the night air, swept through Katie. The scene before her no longer held any hilarity.
Surely,
she thought,
it wouldn't...
But, to Katie's horror, it did.
There was no scream, the red fairy just looked down slowly at the wound. A trickle of blood ran down its pale leg.
Maybe it's not badly hurt?
Katie thought desperately.
They're magical beings, aren't they? They're innocent, like children. Surely, one of them wouldn't seriously hurt another?
Unfortunately, however, the red fairy did not look as though it was going to recover. Dropping to its knees, it began to cry; a hurt, confused look on its pretty face, like a young child experiencing true pain for the first time, and not understanding why.
The blue fairy simply stood watching, its face expressionless, the piece of glass in its hands now smeared red.
The red fairy attempted to get to its feet, but slipped on its own blood and fell towards the inside rim of the rubbish bin. There the little creature hung for long, anxious seconds, until its grip at last gave way and it dropped out of sight.
For a while, an orange glow emanated from the bin. Katie held her breath, waiting for the fairy to re-emerge, but it did not.

Eventually, the glow faded and went out.
Only the blue light remained, cold and bright in the darkness.
The blue fairy set down its piece of glass carefully and peered once more into the bin. It blinked once or twice. Then it simply flew away, and was lost from sight in the trees.
Katie stared at the darkness where the fairies had been, haunted. Her heart was pounding in her chest, heating her cheeks. The whole scene had been surreal, and horrifying. She remained where she was; stiff and cold, looking around the park, waiting, but no more fairies appeared. The bin remained dark.
Gathering her courage, Katie got up, walked slowly over to the bin, and looked inside.
She could see nothing except a round, black hole.
Is the fairy still in there?
her thoughts whispered anxiously.
Is it dead?
The thought that the poor little thing could be lying in there, dying, wrenched at her.
I have to do something!
Tentatively, she lowered her hand into the hole, and felt around.
Her fingers encountered paper and alfoil a glass bottle something that felt like bread
...
No fairy.
Could it have fallen down to the bottom? She didn't dare stick her arm in any further, scared about what else might have been disposed of in this bin. There could be anything in there: syringes, chemicals, sharp things that might cut her...
She pulled her hand back out quickly, racked with shivers of disgust.
Headlights raked through the trees off to her left, and she was suddenly jerked back to reality. Her bus had arrived.
Yet, she hesitated by the bin, unwilling to leave, until finally, sadly, she decided that there was really nothing she could do. If the fairy
was
still in there, she would never be able to find it without some sort of light. And what could she hope to do to help it?
She wasn't even completely sure that what she had just seen was real.
Regretfully, she turned away from the bin, snatched up her bag and books, and hurried to catch her bus.
Seated at a dark window, Katie gazed at the neon lights of the city sliding across the glass, smears of colour that reminded her eerily of the trails the fairies had left in the air. On a street corner, a group of young men stood around a pub, arguing and shouting at each other.
One of them, clearly intoxicated, stumbled over to another, grabbed him by the collar and shook him, swearing into his face.
Katie gasped as she watched them, and then the bus passed and they were gone.
Powered by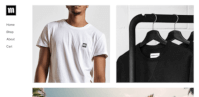 Create your own unique website with customizable templates.