Warra-Wirri's Wings

The pain came as she was walking to school. Attacking swift and vehement as a striking viper, it tripped her steps and made her stumble. A gasp of pain escaped her lips and Narissa stopped walking.
--Cloud shadows, wispy, wavering in a dry painted sky--
A river of torture spread through her shoulder blades, sending jagged spikes up the back of her neck. Narissa shivered in fear. She had felt the pain before, though this time it was far more severe. Her backpack seemed to have gained a hundred kilos; the faded green nylon straps tugged at her small shoulders, intensifying the agony. She wanted desperately to throw it off, but she couldn't. Not yet, not here. Not out in the glaring sun, in front of all these windows and peeping eyes and traffic. She didn't want the attention just now. She just needed to sit down, catch her breath, clear her head and work out what to do.

--Pavement, black sticky feet--
So instead, she forced herself to endure the pain for another two hundred metres until she reached a small park, of sorts. More accurately it could be described as a vacant, overgrown plot of land bordered on two opposite sides by dirt-coloured brick public housing residences. It was filled with big, shady gum trees, some rusted play equipment and a lot of snakes.

--Lying in wait-- The scent of heat--
By then, she could hardly breathe, panting raggedly, strangely cold despite the hot morning sun washing over her back. Her shadow stretched out on the concrete footpath before her, pulling her along with its dark feet, step for step, urging her onward.

She followed her dark ghost into the park and managed to reach the shade of an acacia bush before dropping to her knees, so dizzy she almost blacked out. She pulled her schoolbag off with hands gone pitifully weak.

Narissa closed her deep earthen green eyes-- now watery with pain-- and took slow, shuddering breaths, waiting for the agony to subside.

The first attack had come yesterday afternoon at netball practice. Twin slashes, like invisible knives, cut through her shoulder blades as she lifted the ball to score a goal. Instead, her arms went abruptly limp and she gave a yelp, and the ball dropped neatly into the hands of her defender, who was momentarily too startled to resume play. Narissa was a quiet girl and not known for screaming. She was also one of the Currawong's best players and had never suffered an injury before.

Narissa spent the rest of the game sitting glumly on the sideline bench, leaning back against the wall of the gym, listening to the squeak of sneakers on the polished floor and the tactical shouts of her team-mates, an icepack pressed against the back of her neck. Her trainer didn't seem too concerned, suggesting it was just a sprained muscle and to take it easy for a couple of days. If the pain persisted, she was to go and see the school's physiotherapist. Narissa kept that in mind, but by the time the icepack had soaked up enough of her body heat to be rendered ineffective, the pain had all but gone with it, leaving only a dull stiffness in her shoulders as a reminder.

--Twin slashes--
But now it had returned, shockingly, brutally, out of nowhere, and Narissa knew instinctively that it was not a sprained muscle or torn ligament, or indeed any sort of training-related injury. It plunged into her too deeply, right down her backbone, right into her gut. It was as though a giant hand had grabbed her spine and was crushing it.

The thought sent a wave of nausea crashing through her and she struggled not to vomit.
I need help,
she thought desperately.
I need help NOW.
With trembling hands, the brown skin gone eerily pale, Narissa dragged her schoolbag towards her and fished through it. Pins and needles prickled down her arms and she could barely undo the zippers, but she found her phone quickly and pulled it out.
It was a small silver mobile with blue backlit buttons. A couple of cheap plastic crystal ornaments and a miniature dreamcatcher dangled from the case. She held it in her shaking hand and hesitated.

Who to call? Mama?

Her mother had left for work the same time Narissa had left for school. She would still be on the highway
. No, no, I can't call Mama in the car, too dangerous.
The Emergency Services, then?

With a chewed-down thumbnail, she pressed the '0' digit rapidly: once, twice, a third time...

On the third press, the phone went abruptly dead.

Narissa breathed a curse.
A flat battery NOW?!
And then she began to panic.

A kookaburra laughed, loudly, somewhere so close by that she jumped, and squeaked as the pain in her back flashed anew. Another kookaburra, not too distant, answered the call, as though sharing the joke.

--Koo-ka-ka-ka-ka-ka-ka--
Narissa swallowed, and blinked back tears and sweat. "Shut up, birds," she muttered. She took a moment to ready herself, then stood up, slowly, using the low-hanging branch of the gum tree beside her for support.

Her head spun.

--Sky and trees and shining leaves-- All spiral into earth, all as one--
Sucking in a sharp breath, she squeezed her eyes closed and waited until she was reasonably certain she wasn't going to topple over. Then she opened them.

The kookaburra was perched on a branch almost directly in front of her face, a little above eye level. It stopped cackling and regarded her, swivelling its head to one side like an owl, blinking its dark, intelligent eye.

--Kookaburra sits in the old gum tree--
Too queasy and dizzy to notice or care about the kookaburra's unusual lack of timidity, Narissa ignored it and scooped up her bag. There was a telephone box not more than twenty metres away by the side of the footpath.

Stepping out of the comparative shade of the acacia into the fierce sun, she started towards the booth, placing her feet carefully, moving as quickly as her quivering legs would allow. Her clean white socks and the hem of her red-and-white tartan school dress were filthy where she'd knelt on the ground, but she didn't care.

--Dust rises--
The phone box was dilapidated, as were most of the public services in her neighbourhood. All of the plexiglass panels had been smashed out, and graffiti sprawled over the bits of the box remaining. Remarkably, the book hadn't yet been nicked, its tattered, faded Yellow Pages having been used as a form of crass communication between the local gangs.

--Buzzing in the shadows--

The phone itself was stubbornly intact, though badly dented and scratched from some moron's vain attempt to get it to cough up the dosh.

--Smash, clang-- This is no use, Johnno--

Narissa's heart sank, but she put two twenty-cent coins in the slot anyway. They rattled and clunked through the guts of the machine like some kind of metallic indigestion. Hesitated. Dropped into the change tray.

"C'mon!" Narissa begged, scraping out the coins and trying again.

Same result.

She breathed out a half-sigh, half-sob, her breath catching in her throat. Crickets buzzed hypnotically in the long grass, making her feel tired despite the early hour. Her head thumped as though someone were bashing on the back of it with a cricket bat, trying to knock all her thoughts loose.

Lightened, floating, her head felt as though it were bobbing on her shoulders. Her thoughts dribbled together, becoming incoherent, except for one.

Home.

I want to... go home...
Narissa's legs gave out and she slumped against the ruined side of the phone box.

--Sleep--
* * *
In the time of the Dreaming, Warra-Wirri was a spirit-bird. His wings were vast and bright, shining with many colours like the opals in the earth far, far beneath him. But Warra-Wirri knew nothing of precious stones or things that lay hidden in the dirt, or in the trees, or in the caves, or in the billabongs. Warra-Wirri was lord of the skies. Warra-Wirri played with the sun and the stars and danced on the moon. He knew nothing of fear, for what was to fear up there, in the heavens, above the glowing clouds?
Warra-Wirri was free, and happy.

One day, Warra-Wirri noticed a great tribe of men roaming on the ground below, under the sea of clouds. They were carrying sticks, and throwing them at animals. Warra-Wirri had never seen people before. Curious, he went down to investigate, and circled above them for awhile.

As his great dark shadow fell upon the men, they lifted up their faces and nulla nullas in excitement, crying: "Warra-Wirri, come down! Come down and eat with us!"

But Warra-Wirri did not want to come down. The earth was hard and solid and deep and dusty, and the heat rose from it in waves.
"Come down, great spirit-bird!" the men called, smiling, and held up the dead kangaroos and goannas in their hands for him to see. "You must be hungry, living up in the sky! Come down and eat with us!"

The men lit a fire, and the savour of the food wafted to Warra-Wirri's nostrils on the wind. "You must be cold, living up in the sky!" they cried, and invited him to come down and dance with them around the flames.

At last, drawn by the twisting, flickering light and the delicious smells, Warra-Wirri alighted on the red earth.

The men shared their feast with the spirit-bird, and he ate and sang and danced and rejoiced with them. Delighted with his newfound friends and lulled by the warm earth and strong drink, Warra-Wirri discovered a new kind of happiness, and forgot the sky.

But when the sun peeked over the rocky cliffs and lit them red and gold, Warra-Wirri became worried, for it was his duty to help his friend Muyi, the cloud spirit, lift the great ember into the sky every morning. He spread his great wings wide, but could not lift himself up off the ground, so heavy and full of food had he become.

When the men saw Warra-Wirri puffing up the dirt with his wings, they gave each other sly glances and smiled.

"What is wrong, Warra-Wirri?" they asked.

"I cannot fly," the spirit-bird replied in dismay. "I have eaten too much."

"That is well," the chief said, and stuck his spear into Warra-Wirri's heart. The other men gathered around and beat the spirit-bird into the dust, until he had gone still. Then they put him onto the coals of the fire, and cooked him.

They ate him then, every piece except one feather. A boy, learning to hunt with the tribe, picked up the feather, and he ran with it back to the camp to show his sisters.

And the men sang and rejoiced again, as they grew feathers of their own, and their arms turned to wings, and they could fly. They flew into the bush and into the morning sky, and became all the birds.
* * *
A soft prickling sensation awoke Narissa, like a wisp of hair brushing her cheek. She opened her eyes slowly.

Long brown twigs waved cautiously in front of her eyes, slightly translucent in the glow of sunlight. A flat furry abdomen and two small waggling feelers moved into view.

Perhaps she should have given a violent start, should have leapt instinctively to her feet, as most people would have done. But she did not move, remaining so still that she could have been sitting there for years, a part of the phone box. The hot sun beat on her dark skin and hair. Her breathing remained calm and shallow, her olive eyes unblinking as the huntsman crawled slowly across her face. Only her pupils shifted to follow its movements.

She did not fear the spider at all, rather, a hungry, empty longing opened within her. She desired to...

--Eat it--
Then she did leap up, with a gasp of horror, her sense of herself snapping back with a startling twang. The huntsman plopped onto the floor and scuttled frantically for the darkest corner where it squeezed itself flat, trying to blend in with the dry leaves, trying to become invisible.

Narissa stumbled backwards out of the phone box, brushing at her face and hair in revulsion, her heart pounding its shock against her chest. She took a deep breath, staring into the box, trying to compose herself.

--EAT IT--
This time, the compulsion was so strong, so raw and animalistic that it eclipsed all rational thought. Throwing herself onto her knees, she grabbed the spider out of the corner by one of its long legs.

It curled up into a brown ball and bit her.

The prick of pain pierced the haze clouding her mind. With a cry, she dropped the spider, stamped on it smearing half its legs into mush and ran out of the box with her hands over her ears, as though to block out her own thoughts.

When she looked up again, she was standing in the middle of the road.

--Screech of tires-- Acrid stench of burning rubber--
She should have been killed, should have been run down in the early morning traffic. Should have caused an accident in her blind panic.

But there was no traffic.

There were no cars, save those that were standing empty by the kerb or in people's driveways. Nothing moved on the road, in either direction except the heatwaves rippling off the blacktop. There were no pedestrians walking to school or work. No cyclists. No one hanging out washing or chatting over the fences or mowing the daisies on their dry, crackling front lawns. Gone was the muffled thump of drums from the next street, where a wannabe rockstar had been practising in his garage. Gone was the distant grumble of traffic on the motorway.

Silence.

Narissa was alone.

Alone, save for the kookaburra, whose laughter echoed across the street.

Narissa turned to look back at the park, a chill creeping up her spine at the sound, though she couldn't say why. It was just a bird.

--Wings stirring the hot air--
The sunlight was strange, too; it had an old, dusty look to it, like secondhand light. The sky was hazy and faded as though the blue had been leached out by exposure to the sun.

--Blood, seeping into the earth, red into red--
The sun itself appeared to have shrunk, smouldering behind a veil of dirty clouds.

--Eternal ember--
No, not clouds,
Narissa thought suddenly.
Smoke.
Bushfires weren't uncommon in this (or any) part of Australia. A particularly fierce one, in fact, had claimed her father.

He had died when she was only three months old. Disdaining the confines of a house and modern conveniences and the routine of daily life, he taken to going on walkabouts quite often, preferring to live off the land and practise the native traditions of his people. He had been out in the bush when the fire caught him unawares, coming out of nowhere with startling suddenness and terrifying ferocity.

Her mother had told her, when she was old enough to understand, about his last moments. Swathed in bandages, lying in a hospital bed, he had said something peculiar. Distressed and agitated, he had tried to climb out of bed despite the immense pain that every movement brought him. A nurse had been forced to come in and calm him down.

Then he had closed his eyes and slept. He never woke up, gone to join the ancestor spirits on their walkabout for the rest of time.
His final words had been: "Warra-Wirri is coming."

Ever since that day, Mama had related the story of Warra-Wirri the spirit-bird to her on a regular basis, determined that it should be hammered into her memory and never forgotten. She seemed strangely intense and expectant every time she told it, as though searching for the relevance to her husband's last words; as though hoping Narissa would provide her with the answer.

But Narissa had no idea what it all meant. How could she? She had been a tiny baby when her father died, unable even to remember his face.

Yet, she had always been a little apprehensive of birds. They always seemed to be watching her, the same way that her mother did.

--Warra-Wirri is coming--

Narissa blinked the memories away and looked around. A bushfire was approaching the town and everyone had evacuated, that explained why the neighbourhood was deserted. Her throat tightened in fear.
They've evacuated and left me behind!
But if that was so, then why so many parked cars? Where were the people on rooftops with hoses, preparing to stay and fight? Where were the fire trucks?

Where IS everyone?

A hot breeze was picking up from the direction of the smoke. Dry leaves scuttled out of the park onto the road, like little papery creatures sensing the oncoming menace. Nervous and unsettled, the kookaburra still mocking her, Narissa broke into a jog. Briefly, she considered continuing on her way to school, but that would achieve nothing if no one was there, and home was closer and in the opposite direction to the fire, in any case.

As she moved quickly back to the footpath (feeling safer there in case a fire truck came screaming down the road), she was reminded sharply that the pain in her back had not forgotten her. Clenching her teeth and hands, she ignored it and kept running.
After a short time, she began to notice that something was not right about the houses she was passing. Something apart from the fact that they were abandoned.

They were
too
abandoned. The further up the street she went the more neglected they became. Weeds engulfed the yards. Bushes were thick and rambling. Roof tiles were cracked. Plasterboard was peeling. Windows were dusty, and the curtains behind them yellowing and faded. The vehicles she passed showed the same signs of disrepair-- spotted with rust, spiderwebs sprawled over their windows...

That's not so unusual,
she thought.
This isn't exactly a highbrow neighbourhood. But EVERY car? EVERY house?
The pavement beneath her feet slowly began to crack and buckle, dandelions pushing through until they were whipping against her legs. Narissa came to a stop, panting and confused.

In her preoccupation with the fire and light-headedness from the pain in her back, had she accidentally run down the wrong street? Was she in a different suburb altogether? Nothing looked familiar; her own street wasn't this decrepit.

She didn't understand how she could have made such a ridiculous mistake, though. She was sure she hadn't deviated from her route; she had been walking the same way to school for years, she could do it blindfolded.

This isn't Signal Hill Road. It can't be!
She continued at a slower pace, peering around for some landmark that she recognised, trying to get her bearings. Now that she concentrated, she
could
see the things that were supposed to be there-- that big flowering redgum tree, that concrete fence with the acorn-topped posts, that A-framed house-- all were weathered and broken and hidden under impossible decay but it was unquestionable. This
was
Signal Hill Road!

A few paces farther on, at an intersection, a street sign confirmed it.

Narissa stared up at the grimy sign in astonishment. It loomed against the rapidly darkening sky, daring her to deny its existence.

Ash began to fall, like grey snow. The sunlight deepened to blood crimson. Narissa turned to look back at the horizon, scraping her whipping hair out of her face.

It was black, like a storm, the sun a round, raw eye in its midst.

She looked back at the derelict houses, fear crawling through her chest. She started running again, fast, no longer glancing around, but staring straight ahead to her destination. Memories of past news reports flashed their belated warnings through her mind:
Most people die in bushfires attempting to flee at the last minute, on foot or by vehicle. If you make the decision to leave, do so well in advance.
Why hasn't anyone come back for me?
Narissa thought in despair.
Why didn't the school contact Mama when I didn't show up for class? Hasn't anyone noticed that I'm missing?
Her head was throbbing again. The pain was intensifying in a slow-burning wave. She fought it. She couldn't afford to pass out again. The smell of the smoke was strong now, and making her heart race. She tried not to imagine her house being as run-down as all the others were. She tried not to think of it burning...

There was a flock of sparrows on the footpath ahead, pecking at the ground amongst the weeds. Narissa ran straight into their midst, but they did not scatter as she expected them to.

Instead, they attacked her.

Narissa gasped as tiny beaks and claws scratched and soft, feathery wings battered her bare legs. She kicked and hit at them, but they would not let up. They chittered and dived at her angrily, as though mad.

She ran faster, breathing hard, wincing in pain. The sparrows followed, like a swarm of clawed moths.

Vaguely, Narissa was aware that the houses beside her were falling into even greater ruin. Windows were broken out, verandahs sagging, some walls completely collapsed cars were rusted metal skeletons gardens were withered, trees dead, shedding brown leaves in the wind and there were other dead things, too. Dead animals, lying about everywhere, bones bleached bright in the gloom. She dared not look at them to see what they were or how they had died. She didn't want to know.

The sunlight was gone, ash falling thickly now, covering everything in a grey blanket. Narissa leapt over some dead thing in her path-- it looked unpleasantly like someone's pet, she was glad briefly that she didn't have any pets of her own-- then she was banging open the garden gate, leaving it swinging on its hinges, and tearing up the path.

To her immense relief, her house was not in ruins. It was neat and tidy, just as she had left it. Knocking aside the potted poinsettia on its window ledge by the front door, she snatched up the key and jammed it into the lock with shaking fingers. She ducked through the screen door just as an ear-splitting screech came from behind her and a sulfur-crested cockatoo threw itself at the door. It clung to the mesh, wings flapping, yellow crest raised in aggression. A second one swooped out of the trees by the fence and landed alongside it. The sparrows were still there as well, hopping around in irritation on the doormat.

Narissa slammed the front door on them, muffling the cacophony somewhat, and shuddered.
What the hell is wrong with those birds?!
She slumped against the door to catch her breath, and immediately jerked forward with a cry as her shoulder blades stabbed into her. Dazed with pain, she stumbled down the hall into the kitchen and snatched the phone from the table beside the door.

Dead. Not even a dial tone.

Automatically, she reached to her pocket for her mobile, then remembered she had left it back in the park with a flat battery.
Fighting a wave of panic that threatened to unravel her, she grabbed the radio off the top of the fridge, hoping for a news report-- some idea of where the fire was headed or what she should do. Even just the sound of another human voice...

Silence.

She twiddled the knob desperately, searching the whole band. No static. Nothing.

She ran into the lounge room and tried the television, but got the same result. Frustrated, she hit the remote buttons with her fist and threw it aside, then forced herself to take deep breaths, trying to slow her rapid breathing, trying to calm down, to think logically, rationally.

What do I do now? What do I do now?
The phone and power lines were down because of the fire. It must be close. There was no way to contact anyone, to let them know she was here.

Most people die attempting to flee at the last minute.
If you make the decision to leave, do so well in advance.
The last minute had well and truly arrived.

The sky was dark now, like twilight. A thickening haze obscured everything beyond the front fence. Shadows flickered throughout the room from the birds outside the window. There were hundreds of them now, all sizes and species, as though every bird in Australia was being called to the throng in her yard. They were fighting each other, a wild, flapping, screeching, multicoloured swarm. The noise was shattering, even through the walls.

Narissa stared at them.
They're panicked by the bushfire,
she thought.
Trying to escape...
But why had they come
here
? Why had they attacked her? Why was everything so
strange
?

A blackbird landed on the window ledge and peered in at her. Then abruptly it began pecking crazily at the glass. In an instant, the other birds joined it, some throwing themselves at the window with such force they left blood spattered across it.

Narissa gasped and ran out of the room, up the stairs to her bedroom. She locked the door behind her and hastily drew the blinds, blocking out the view of the smoke-filled backyard. She hunched on her bed with her knees clutched to her chest, shivering, nauseated. She was going to have to wait out the fire, hope it circled the town or the wind changed direction.
Her mouth and throat were so dry it hurt to swallow. Her back and arms were numb.
Towels,
she thought.
I need to wet some towels; put them under the door, over my head...
Sluggishly, she climbed off the bed, but the room whirled like a wild fairground ride and suddenly the carpet was in her face...

--Sleep--
* * *
But Warra-Wirri was not dead, not gone. The last bit of his spirit remained living in the feather, and he vowed that one day he would return.
He would return to seek punishment on those who had stolen away his power.
And fly in the wide, blue yonder once more.
* * *
She opened her eyes. A series of vertical orange stripes glowed on the wall opposite, like the bars of a red-hot cage. Smoke slithered under the door and up the walls, undulating across the ceiling in a black, noxious river.

--Oily, choking--
Narissa watched it with detached curiosity, as though looking through someone else's eyes.

Or someone else was looking through hers.

After awhile, she got to her feet. She wobbled, feeling unbalanced, feeling different. Heat pressed against her, sizzling in her lungs, drawing sweat from every pore until her skin glistened. Going to the dresser, she looked at her reflection through the twisting smoke.

Arching gracefully from the back of the girl in the mirror was a pair of resplendent wings, with feathers in many iridescent colours like the opals in the earth. They opened wide like a fan, seemingly of their own accord, and shone where the fiery spears lancing between the blinds glanced off them.

--Warra-Wirri is here--
Outside, the huge hungry beast roared louder.

Narissa blinked. Her hand went to the top dresser drawer. Opening it, she tossed aside socks and underwear and pulled out a narrow, antique box made of jarrah.

Inside was a feather. It was ancient, older than the beginning of human time, a fragile, forgotten relic. Forgotten by all, save her family. The story of Warra-Wirri was sacred to her bloodline, carefully passed down through the generations, word for word for thousands and thousands of years, all the way back to the young boy who had picked it up out of the dirt. And this feather had been sent along with it, guarded, hidden by the one who possessed it until the time was right to hand it on.

Warra-Wirri's feather.

Narissa held it up, comparing it to the feathers in her reflection. Now she knew what she was supposed to do. No longer did she feel fear or pain. Calmly, she turned away from the mirror and opened the bedroom door.

Smoke surged over her, but she walked through it, not choking, not blinking. The ceiling was on fire, and the banister. Flames licked at her as she went down the stairs, but she ignored them. The whole house creaked and cracked in its death throes. Somewhere a smoke alarm was wailing its heart out, barely audible over the blazing thunder and snap of timber. As though in a trance, Narissa made her way down the hallway and into the kitchen. Fizzing fireworks greeted her from exploding electrical appliances. She went out into the back yard.

The gum trees were burning, thrashing their blackened limbs in the infernal wind. Whirling all around in the air like fireflies were the birds, trailing flames, falling to the ground in charred, sorry heaps.

Narissa walked slowly over the scalding patio tiles onto the smouldering grass, and gazed up at the flaming sky.

--Cloud shadows, wispy, wavering in a dry painted sky--
Then she looked at the feather in her hand.

The fire howled all around her, the wind tearing at her newborn wings.

The last bit of his spirit remained living in the feather, and he vowed that one day he would return.
--EAT IT--
* * *
The Commodore skidded on the gravel as it screeched to a halt in the driveway. A dark-skinned woman in a long, floral skirt leapt out. Leaving the door ajar, she ran up the path in high heels. Finding the front door unlocked and the pot plant disturbed, she went anxiously inside.

"Narissa!" she called. "Narissa!"

There was no response. She threw her keys on the hall table and was just removing her shoes so as not to trip on the carpet, when she saw the blood.

A moment later she rushed through the kitchen door, which was standing open.

Narissa was hunched in the middle of the yard, in the dust and beaming sunlight. She still wore her school dress and was hugging herself, her head resting on her knees. There was a large dark stain on her back.

The woman hurried over, falling to her knees and clutching her daughter. "Narissa! Honey, what happened? Are you all right? The school phoned to tell me you hadn't turned up to class, I was so worried!"

Narissa clung to her mother, shaking. "He tried to take me," she sobbed. "Warra-Wirri! He tried to take me away! But I wouldn't let him, Mama, I didn't want to leave you, I didn't want to go! Everything was burning, everything was dying" She held something in her fist. It was a tatty old feather, crumpled and broken.

Her mother stroked her hair, relaxing. "Shhh," she soothed. "Now don't be afraid. Old Warra-Wirri is a bad spirit. He should not be so impatient. He should have waited. He should have known you were not ready."

"What do you mean?" Narissa lifted her tear-streaked face.

But the eyes that looked back from her mother's familiar face were not her mother's. Narissa's eyes widened at the sight of the great wings curving over them both, opalescent in the sunlight.

The woman smiled, a distant burning glow reflected in her gaze. She grabbed the girl's wrist, her grip strong and possessive, and prised the feather out of her fingers.

--All birds are as one--
Then she ate the feather.
Powered by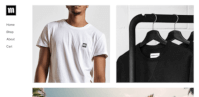 Create your own unique website with customizable templates.